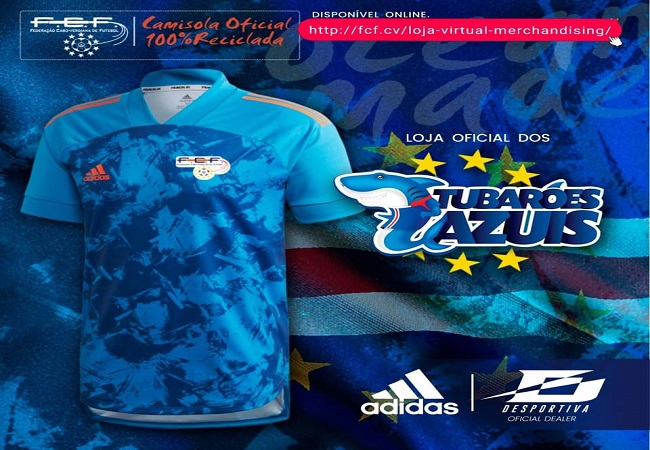 The FCF (Cape Verdean Football Federation) has unveiled this Wednesday the new jerseys of its selection. Special feature, the clothes are ecological.

According to the authority, the new equipment is made of plastic material extracted from the oceans. They are the label of Adidas, the German brand that finds the Blue Sharks back.

The FCF proudly displays its new jerseys, which are already on sale online. The home jersey has its blue colours while the outside is white. The goalkeepers will wear pink and black colours.

After the Olympic brands, Sailev, Tepa, Erea, Adidas, KS, Tepa, Hummel and Lacatoni, the German three stripes are back.