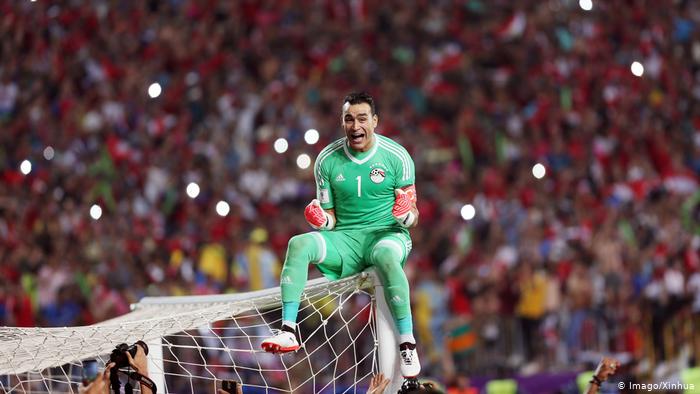 El-Hadary retired two years ago. But the Egyptian legendary goalkeeper could make an epic come back onto pitch. As he confessed to Ahmed Nagy.
Essam El-Hadary withdrew from football in August 2018 after FIFA World Cup. Aged 45 at that time, he became the oldest player to have played a world Cup game.
Even though Pharaohs quickly crashed out in the round in Russia, it was a great achievement for former Al Ahly goalkeeper.
"After long thought and consultation with God, I decided to withdraw from international football.
"I am very proud to have realized the most important, the biggest, the most expensive dream, by participating in the 2018 World Cup " said El-Hadary in August 2018.
Years passed since that declaration and El-Hadary is ready to come out his retirement. As former Pharaohs' goalkeeping coach said it to On Time Sports. Ahmed Nagy says El-Hadary wants wear up his gloves again.
"El-Hadary spoke to me two days ago and said to me 'I want to play" Ahmed Nagy let known.
El-Hadary won AFCON four times . In 1998, 2006, 2008 and 2010. He wore Pharaohs' outfit 160 times. The third highest appearence in Egyptian national team history. Behind Hossam Hassan, 176 and the untouchable Ahmed Hassan, 184.