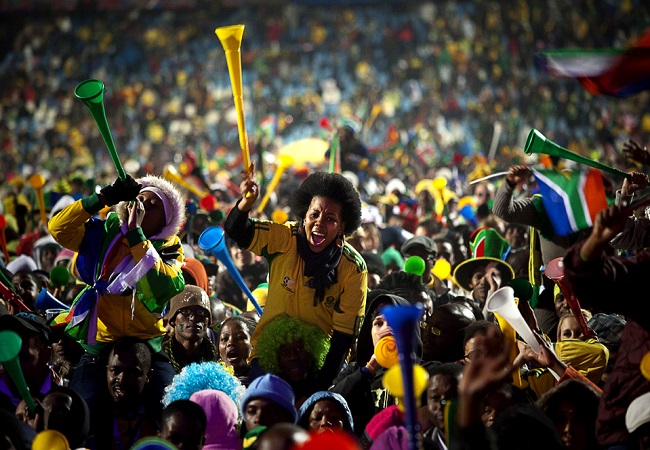 Today, Africa remembers the start of the 2010 World Cup held in South Africa. The single one on the continent in the end of which, Spain won the trophy.

"We had to overcome an incredible pessimism in order to host the tournament. There was a strong feeling that Africa did not have the capacity and that it could not be trusted." Danny Jordaan, Organizing Committee Chairman at BBC remembers

It has certainly proven itself to be so. Till today, the whole planet mentions this tournament as one of the best ever organized. The atmosphere in the stands illustrates this general satisfaction. The world especially discovers the vuvuzelas, these instruments with deafening noises displayed at every match by fans.
The games were much colorful on the pitch. Ghana is the best African team in the tournament. But they unfortunately miss a historic semi-final. In quarters, the Black Stars fail in front of Uruguay after a penalty missed by Asamoah in the last moments.
Though the Bafana Bafana make a promising start (1-1 against Mexico), the host country gets out in the first round. South Africa becomes thus the first organizing country eliminated from the group phase in a World Cup.

Ending in triumph, Spain beats the Netherlands after a golden goal by Andres Iniesta.

The Local Organizing Committee had 36 members for 1913 volunteers in the tournament.