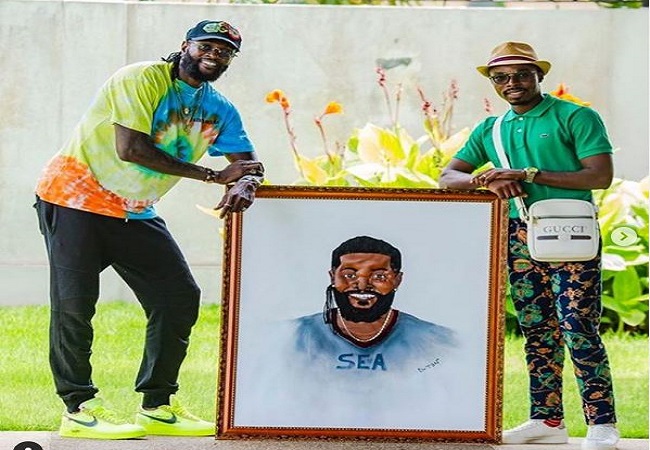 Emmanuel Adebayor knows how to please others when he wants. The Togolese painter, Nicolas Tossa will certainly not say the opposite. The latter saw the Togolese star buy his painting for more than 7600 euros. A huge amount of money as we know that the masterpiece should cost much cheaper.

We notice that the painting shows the image of Adebayor himself. This is undoubtedly even more pleasing for the former Arsenal and Manchester City player. He thus did not hesitate to pay very expensively for it.

While rejoicing on Instagram to have been the first to own this piece of art, the former striker of the Eperviers recommended the painter to those who want to get their portrait done.
«Make yourself painted by this creator of exclusive works», he launched before giving the contact of the painter.

We hope the artist will get many opportunities thanks to this advertisement made by one of African best strikers. Despite his 36 years, Adebayor is still active.