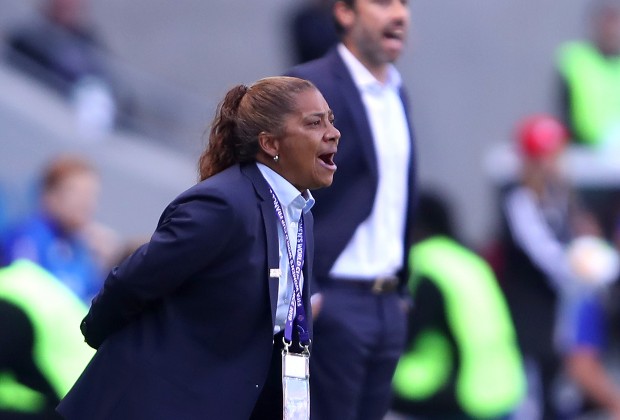 Desiree Ellis expressed her desire to see all of Premier Soccer League (South African elite divison) clubs implement womens' team.
According to reports of Goal, Banyana Banyana coach Desiree Ellis, continues pleading for women football improvement in South Africa.
2019 women coach of the year first targeted giants of Premier Soccer League. Kaizer Chiefs (12 South Africa Leagues titles) and Orlando Pirates (9 South Africa Leagues titles), still have not established womens' team. Something vital for each of them, urges Desiree Ellis.
"It is vital for Kaizer Chiefs and Orlando Pirates to form women's teams. They also need to come on board and sponsors will also come on board," she said.
Ellis uses the example of Manchester United (2018) and Real Madrid (2019) which recently created their women team, to show the impact it can have on the whole club. In terms of sponsorship.
"The only big team in England that didn't have a women's team was Manchester United. Now, they have a team. It was the same as Real Madrid. You've seen how the Spanish leagues have grown and how the sponsorship has improved" she added.
For this to come into being, creating a women team should be an order for all the PSL clubs. Desiree Ellis suggested.
"I don't want to use the word but PSL clubs should be forced to have women's teams and not just have a women's team for the sake of having it, but give them support and the necessary development similar to what they are giving to their male counterparts." she said.
It's still regrettable to know that only Kaizer Chiefs and Orlando Pirates remain the two clubs of PSL without a women team.
This is all the more surprising knowing that he SAFA Women's National League was launched in 2019 in Soweto. City where the two big South African stables are located.