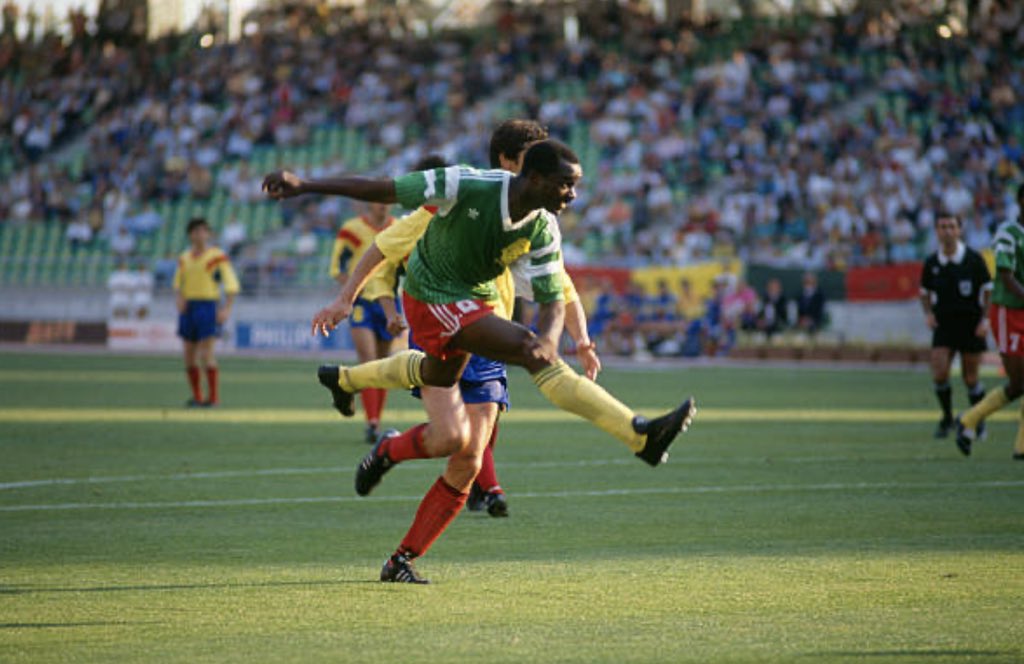 Some days ago, Roger Milla described Cameroonian 1990 World Cup squad. Now the Africa legend shows up some pics of his first goal during the worlwide competition.
On his Twitter account Cameroonian legendary striker Roger Milla reveals pictures of his very first goal during a World Cup game. And it was against Romania at Stadio San Nicola. As indomitable lions won 2-1. The competition held in Italy.
A memory he still has 30 years later.
England defeated Cameroon 3-2 during knock out stage (quater finals) over extra time.