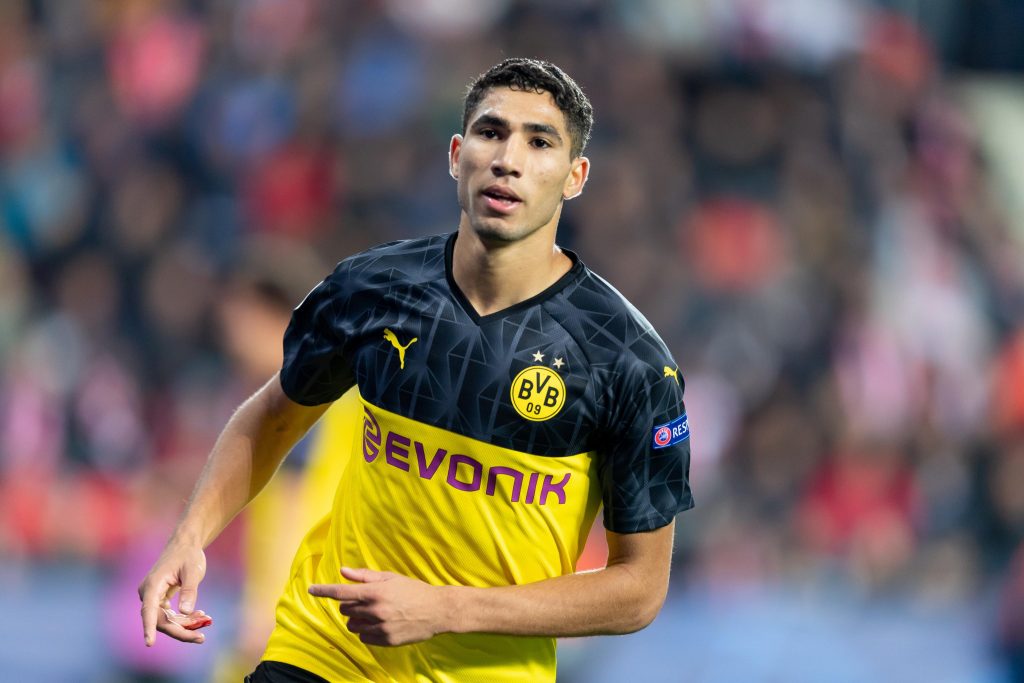 Real Madrid loanee Achraf Hakimi could stay in German top flight, Bundesliga. As Bayern Munich makes a huge offer to the Moroccan full back.
It is clear that Achraf Hakimi won't spent one more season at Dortmund. Where he arrived in 2018 on loan from Spanish giants Real Madrid. As agent confirmed it, he will back to the Santiago Bérnabeu club following the Bundesliga's end season.
However, Hakimi doesn't want to be understudy of Carvajal. While the Spanish right-back is one of the figureheads of Zidane's squad.
According to AS, Bayern Munich is following carefully the situation. And Hans Flick team would have made a six or seven million wages offer for Hakimi. In order to convince him staying in Bundesliga. A championship in which he blossoms these two past seasons.