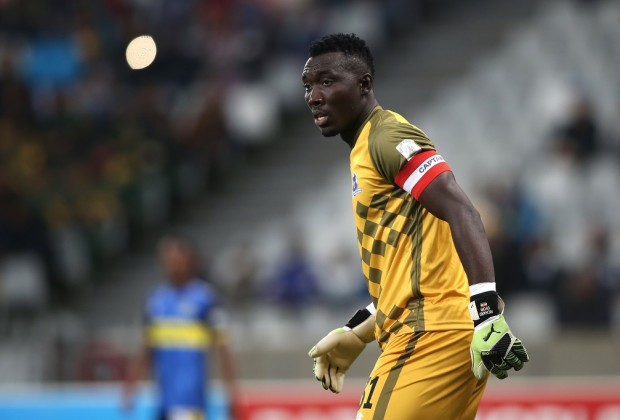 Orlando Pirates have reportedly intensified their interest in landing Maritzburg United's keeper Richard Ofori. Siya Sources reveals.
Ghanaian International shot-stopper has been linked to a move at Soweto side Orlando Pirates. And according to Siya sources, Sea Robbers' leaders are keen on concluding in quickest time a deal with Maritzburg United.
However, Ofori extended to one more year his contract with the South African top-tier side months ago. And Farook Kadodia team is yet to agree terms on letting their captain go elsewhere.
Otherwise, the 26-year-old was said to be moving to Europe before the coronavirus outbreak advent.
Meanwhile, former Maritzburg United goalkeeping coach Ronnie Fillemon Kanalelo hailed the abilities of Ofori. Saying he can blossom wherever he goes.
"Richie is an excellent goalkeeper who can make his mark at any club he moves to,"
"Richie is a fantastic human being. He is a very good goalkeeper as well. I mean, he works…he really works to get to the top,"
"It was a really good experience working with him. He is very much disciplined, and like I say, he's a very good human being." he said.