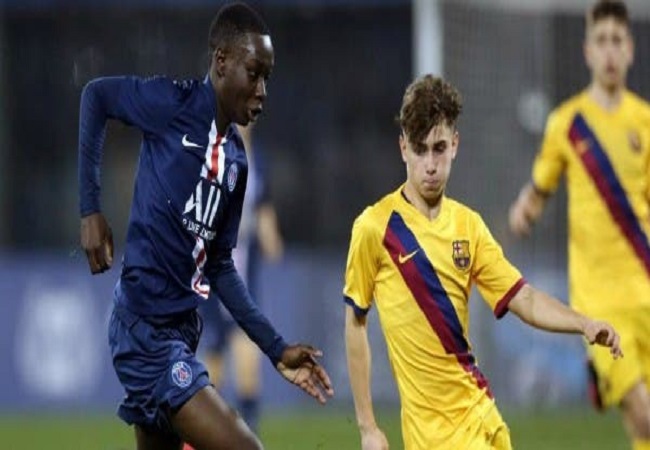 The flight of young players from PSG training center continues. After Tanguy Kouassi and Adil Aouchiche, it is the turn of the young Glore Bunga Capitao to leave his training club.
Tanguy Kouassi (18) is about to leave Paris Saint-Germain for Bayern Munich. another youngster from the Paris club will follow him in Germany. Not in Munich but 350 kilometers further in the west, in Freiburg. It is Gloire Bunga Capitao (16) who, according to RMC Sport, is about to join the Black Forest club.
Captain of the U16s this season, he has decided to leave the Rouge & Bleu to join Germany and Freiburg. "Under contract agreement with PSG, the club has not find better offer for Gloire Bunga Capitao this season." Said the sports media. This is one of the reasons for the defender's departure. He will first evolve with the youngster of the Bundesliga club.
Glory Bunga Capitao positioned in central defense, had a convention contract in the capital and was not offered better by PSG. A criterion that pushed him to make the decision to leave. This season, he participated in the Al Khass Cup in Doha, an international youth tournament in which PSG finished third.