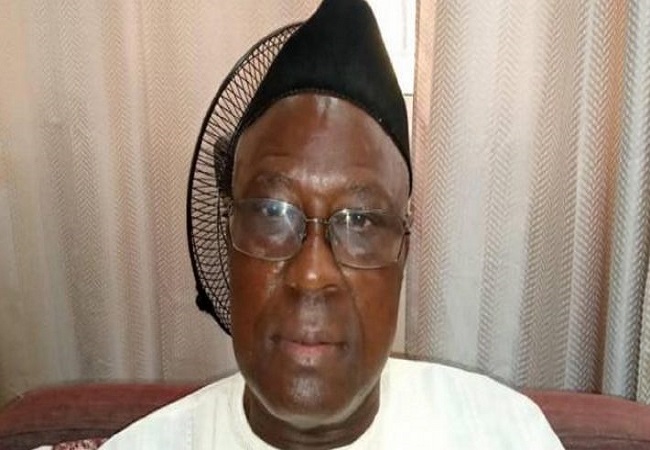 Senegal is mourning the passing away on Monday of the former international referee, Badara Mamaya Sène. Ahmad, the president of CAF paid tribute to him.
Badara Sene was particularly the referee of the 1992 AFCON final. A match which resulted in the victory of Ivory Coast on Ghana in Dakar after a legendary penalty shootout 11-10.
On this picture, we see the late Badara Mamaya Séne during the 1992 AFCON final between Ivory Coast and Ghana. At his left is the famous Mauritian Lim Ki Chong. The Ivorian captain Saint-Joseph Gadji Celly and the Ghanaian captain Anthony Baffoe in front of them. Abédi Pelé was suspended then.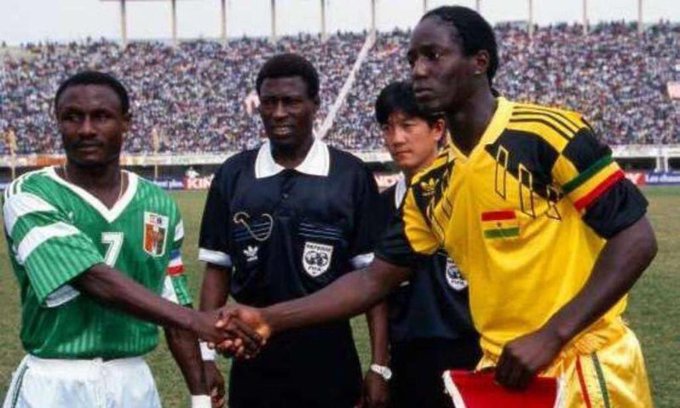 At the end of his career, Sène will join the CAF Referees Committee. Also a former mayor of Rusfique in Senegal, his death provoked a general tribute. "He has worked a lot for the development of football in Africa. I extend my condolences and respect to his family and loved ones," said Ahmad.
The member of the FIFA Council, the Tunisian Tarek Bouchamaoui also expressed his feelings as foolowing. "It is with great sadness that I got today the death of the former vice-president of the arbitration committee at CAF, Badara Mamaya Sène. May God Almighty grant him his infinite mercy. My sincere condolences to all his family and loved ones ."