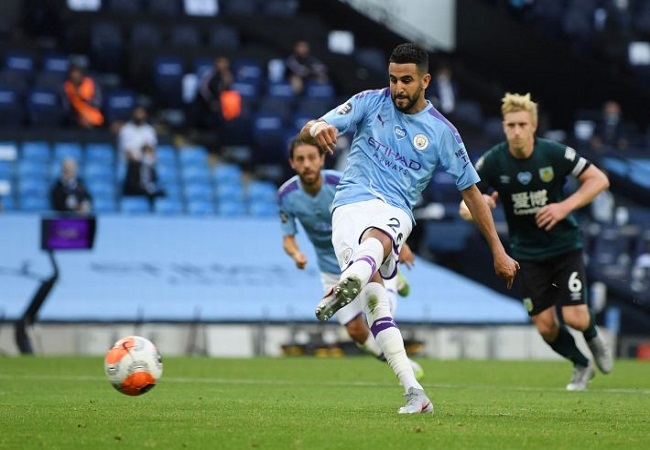 The match opposing Chelsea to Manchester City will capture audience's interest on Thursday's 31st Premier League game. For this top poster, several African or of African origin players will take part. They are among others, Riyadh Mahrez, Tammy Abraham, Ngolo Kanté.

Manchester City has only one player in its professional squad, Mahrez. While Chelsea has 6 who have opted for European selections although they have African origins. Their profile as the following.

Riyadh Mahrez
Author of a double last Monday against Burnley, the captain of the Fennecs is in good shape before this encounter. He will be expected this Thursday for the Skyblues' trip to Stamford Bridge.

Fikayo Tomori
Born in Canada to Nigerian parents, Oluwafikayomi «Fikayo» Tomori of his real name did his whole class in England and more precisely in Chelsea. This season he has taken stars on his badge in the central defense of the Blues. He is an English international.

Tammy Abraham
Like Tomori, Tammy Abraham opted for the Three Lions despite his Nigerian origins. This is Frank Lampard's breakthrough as a striker. The 22-year-old is 13 goals in 26 games.

Kurt Zouma
Of Central African origin, Kurt Zouma chose France as his sporting nationality. On the bench during the last Blues outing, the central defender could start against the Citizens.

Antonio Rudiger
A German international but from Sierra Leone, Rudiger is expected to stand in the defense of Chelsea. As he was regular against Aston Villa.

Callum Hudson-Odoi
Born to Ghanaian parents, Callum Hudson-Odoi decided to play for the English selection. Absent on the scoresheet in the previous game, the 19-year-old midfielder could return to the bench.

Ngolo Kanté
Undoubtedly, talisman Ngolo Kanté will be among the first 11 players to be chosen by Lampard for this poster. World champion with France, the defensive midfielder was born to Malian parents.

Kicks off for Chelsea – Manchester City this Thursday at 19:15 GMT.