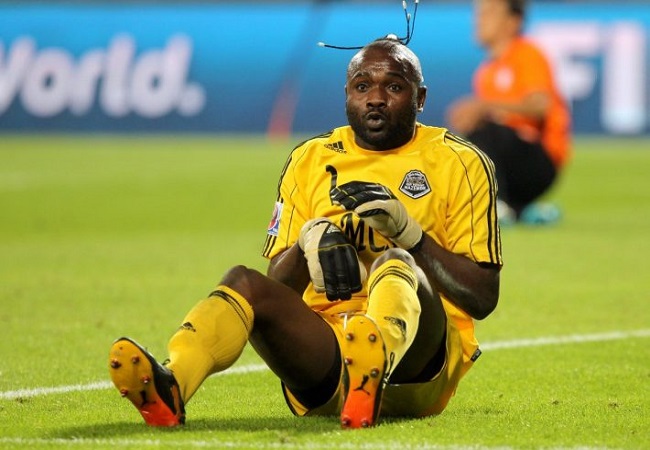 Africa will certainly have its own brand of goalie gloves in the days ahead. An initiative by Kidiaba who wants to stay in the world of football after his career but in another way.
The coach of the goalkeeper for the Leopards has his gloves brand bearing an effigy of his name. Named «Kidiaba», Social networks relayed this new product named «Kidiabas». The first pictures have been displayed.
Former great goalkeeper of the continent, Robert Kidiaba intends to perpetuate his legend through this brand. He will formalize the business in the coming days. Having written his name in the history of football through his tap and dance, he also intends to win in Sports Marketing.