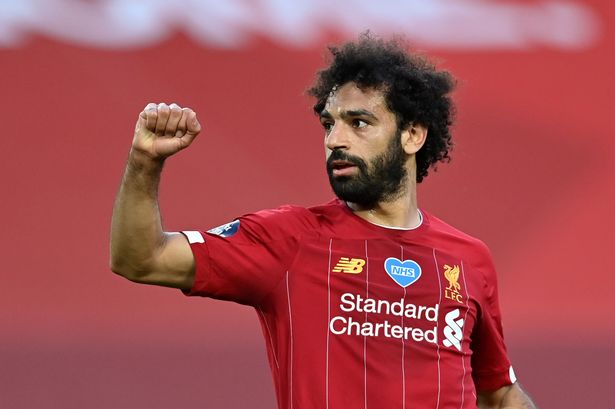 Liverpool star Mohamed Salah says everyone inside Klopp's squad is motivated to win Premier League. A tiltle Reds haven't won since 1990.
After their brilliant 4-0 home win against Crystal Palace at Anfield on Wednesday, Liverpool get closer to the crown in English top-flight. They are just two points of winning the league.
A wrong step of Manchester City against Chelsea Thursday night can propel the coronation of Reds. Anyway, they will have to defeat Cityzens on July 2nd at Etihad Stadium before celebrating.
Talking to Sky Sports after his 17th Premier League, Mo Salah reveals that winning PL was his main goal when joining the Merseyside outfit in 2017.
"Since I came here I said I want to win the Premier League with the team. The city didn't win it for a long time, so it was the right time,"
"Maybe last year we had a chance to win it but Man City also performed really good and they won it. It's our time to win it and it's great." Salah told Sky Sports.
The Pharoah said to be happy about the result of the game, as they performed well. However, they have to be focus on the next two games, although being just two points to win is great.
"Two points to go to win the league, it's great. We had a great performance today and all the players were unbelievable. I'm happy about the result and looking forward to the next two games,"
"I think all the players are motivated, everyone is motivated in his way – but everyone is motivated to win the league." Egyptian king added.