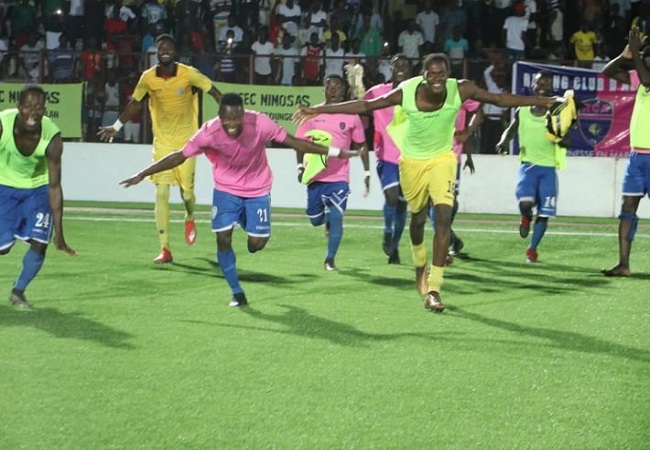 It's now official in Ivory Coast. The 2019-2020 football season in Ivory Coast will no more go further. After a meeting on Thursday, the FIF announced the final stop of the championships.
There were still 6 days left to play in the Ivorian elite. And on the 20th day, the Racing Club dominated the ranking. Thus, the FIF awards the champion title to the Abidjan team. The club will participate in the next CAF Champions League.
First Ivory Coast champion title for the Racing Club which played only its second season in Ligue 1 Lonaci.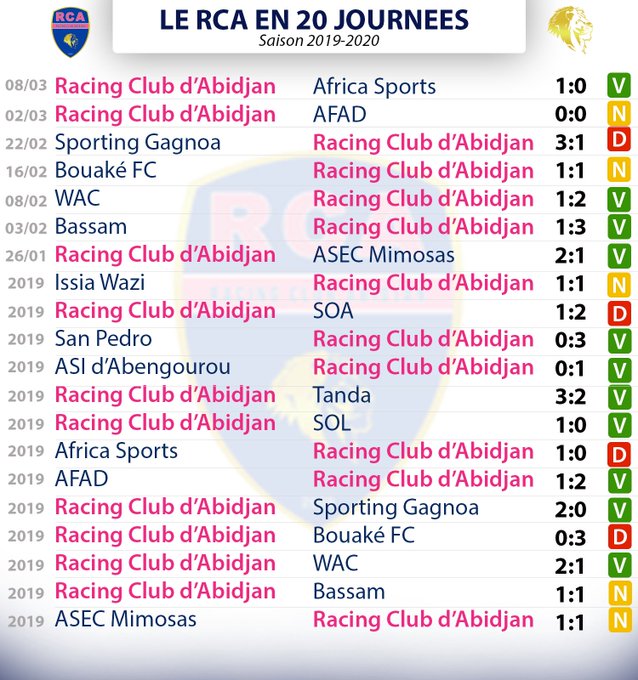 Its runner-up, FC San Pedro will compete in the Confederation Cup. However, no relegation. However, 2 teams will climb to Ligue 1 to make it 16 clubs from the 2020-2021 season.
In addition, the 2020 National Cup which remained in the last 32 stage is invalidated.