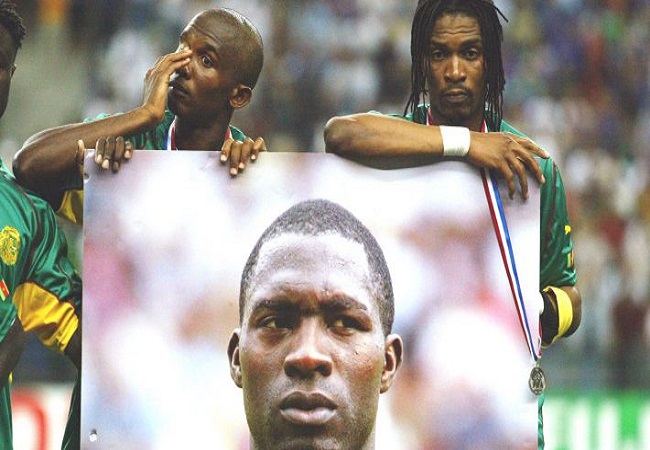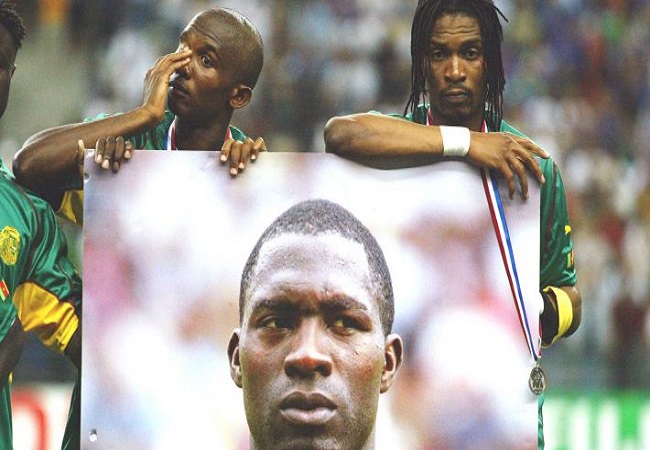 17 years ago, Marc-Vivien Foé tragically passed away during a Confederations Cup game. The date of 26 June 2003 will remain forever impressed the memory of Cameroonians and football fans in general.
26 June 2003, semi-final of the Confederations Cup in Lyon opposing Cameroon to Colombia (1-0). In the 72nd minute of the game, Marc-Vivien Foé suddenly collapsed in the center circle. He was victim of a heart attack caused by a congenital defect (heart hypertrophy), the Lion will never recover. He is gone forever.
The victory that just propelled them to the final is only ephemeral. Because for most of them, they knew that Marco left. But thanks to their steel morale, they continued to defend the colors of the Nation. The adventure of the defensive midfielder selected 64 times in his country will end at the age of 28.