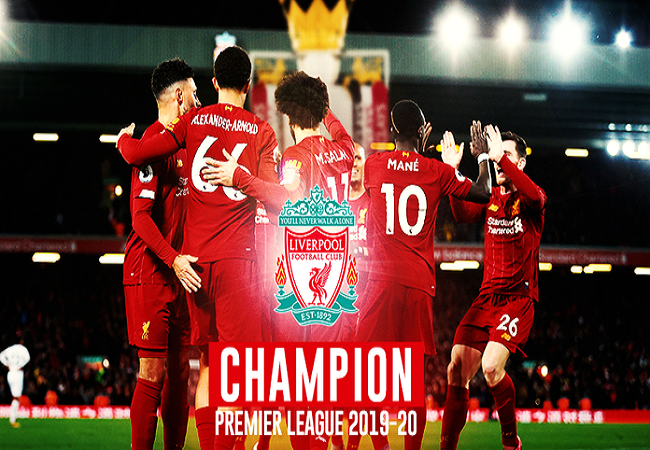 Done for the Premier League! Liverpool and its Africans are champions of England. The Reds have been crowned Thursday evening after Manchester City's defeat on Chelsea pitch.

With a lead of 23 points over his runner-up, Liverpool can no longer be overtaken 7 days ahead of the end of the Premier League.

Leader of the Premier League since the 2nd day, Liverpool of Mané, Salah, Keita and Matip has achieved a record season to obtain this 19th title in the English championship history. A title expected since 30 years.

The Reds have been the best start in the history. Beating Sheffield on the Day 21 evening, Liverpool scored 61 points out of 63 possible. No other club has done better in the other great championships.
Liverpool also had the highest number of points in 38 matches with 104 points in 38 consecutive Premier League games. The previous 102 point record was held by Manchester City and Chelsea.

The Mersey club also had the largest lead over the second. As no Premier League leader team had a 25-point lead over their runner-up until 2020.

Added to this, the highest number of consecutive home wins and the earliest title seen as before Liverpool, no team had been mathematically crowned England Champion before the 32nd Premier League Day.

These records are also to the credit of Jürgen Klopp African band. They have played a rather decisive role.