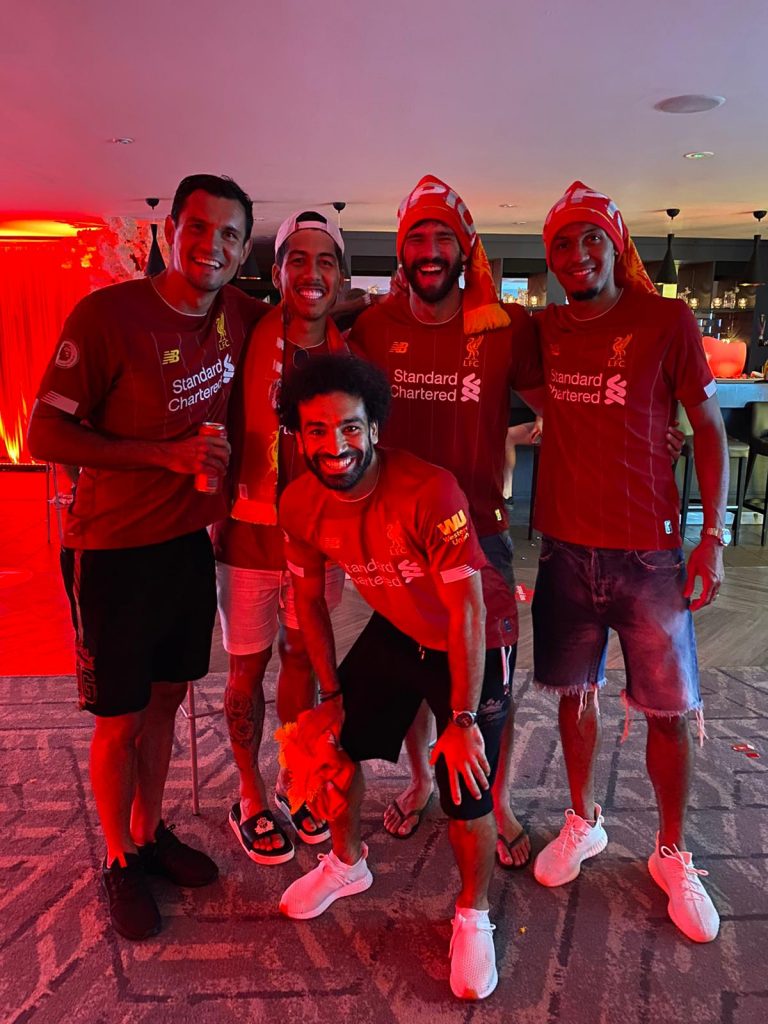 Mohamed Salah has dedicated Liverpool's Premier League title win to the club supporters after they were declared winners on Thursday night.

Chelsea's 2-1 against Manchester City at Stamford Bridge confirmed Liverpool as the new Premier League champions with seven games to spare.

This will be the 19th Premier League title for the Reds who waited for another 30 years before winning a domestic title.

Salah who scored for Liverpool in their 4-0 victory against Crystal Palace at Anfield on Wednesday, celebrated alongside his teammates following the result between Chelsea and Manchester City.

The former Chelsea player who joined Liverpool from Roma in 2017 took to his Twitter handle to celebrate a well deserved title.
Yes. It feels THAT good. I want to thank all our supporters watching us from all corners of the world. You made this possible for us and I hope we can keep bringing you the joy you deserve. 🎶 now they're gonna believe us 🎶 😀
Earlier on Liverpool manager Klopp paid tribute to his predecessor, Sir Kenny Dalglish, who was the last Anfield manager to win the Premier League title for the club.
The German tactician who also became the first German to win the league title is glowing tribute to former Liverpool captain Steven Gerrard, who came so close to leading his team to the Trophy in 2012/13.
He said, "It is unbelievable. It's much more than I ever thought would be possible," Klopp said.
"Knowing how much Kenny supported us, it is for you.
"He has waited 30 years and it's for Stevie Gerrard. The boys admire you all and it's easy to motivate the team because of our great history."
The former Borussia Dortmund manager revealed that he was nervous throughout the game between Chelsea and Man City.
"It was really tense for 100 minutes of the City game.
"I didn't really want to be involved but you are when you watch it."
The German praised his players for their performance this season, especially after the three-month suspension for the coronavirus pandemic.
"It's an incredible achievement by my players and it's a huge joy for me to coach them," Klopp said.
"I haven't waited 30 years, I have been here for four and a half years, but it is quite an achievement, especially with the three-month break because nobody knew if we could go on."
Klopp praised bus team captain Jordan Henderson who he described as a great leader.
"He is a great leader and a great human being and we all believe in him.
"We have got an amazing group and that is down to the manager and how he has gelled them all together.
It's not a coincidence and it's credit to him and all the staff."