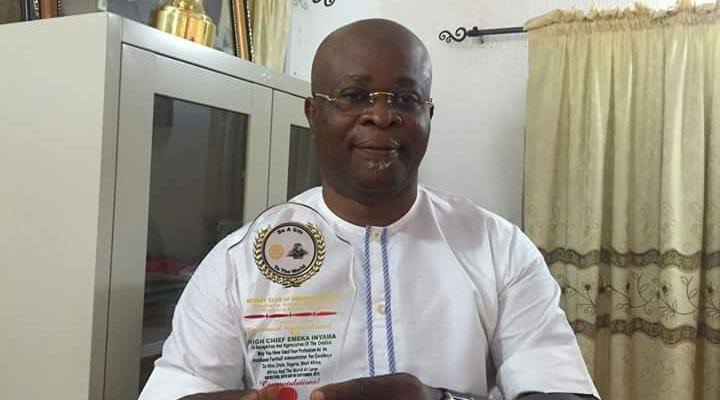 Chairman of Nigeria Professional Football League (NPFL) side, Abia Warriors Pastor Emeka Inyama says the club well organised structure distinct it from other clubs.
Pastor Inyama while speaking via online interview with Family United By Football revealed that his passion for game was what he brought into management of the club.
The Aba based club is the only team in the NPFL that has not gone on relegation since it gained promotion to the Nigeria football top-flight league in 2013.
Inyama bored it all out about the challenges of managing a football club in Nigeria and how the club has graduated young players from it's academy to the senior team.
He said, "I have always had passion for football and as a child, my parents will always get me a rubber ball to play with around the house.
"I was captain of the School team when I was in primary school and was part of the Spartans of Owerri team by 1980, from there moved to Works United of Owerri, where I was also the captain.
"I developed interest in journalism from my secondary school days and it was just natural for me to major in sports.
"Managing a football club in Nigeria can be very hectic and demanding. 
"It's been quite an experience, sometimes very challenging and at other times interesting.
"We have moved the modest club to one that can be reckoned with. 
"We are the only club that has remained in the Premier league since 2013 when we first gained promotion.
"Its not a mean feat, we have repackaged the club. 
"Without sounding in modest we are one of the best structured club here in Nigeria.
"We have our academy, the the team B (youth team) and the main team. 
"Yearly we have players moving from one stage to the other. We believe in young players.
"We have about the best, functional secretariat that is online real time with WiFi. 
"As you can attest our social media handles are active," he concluded.
Abia Warriors lost their last league game by 2-1 to MFM FC at the Agege Stadium before the league was suspended due to the coronavirus pandemic.
They are 16th on the league table ,one point clear drop the relegation drop.