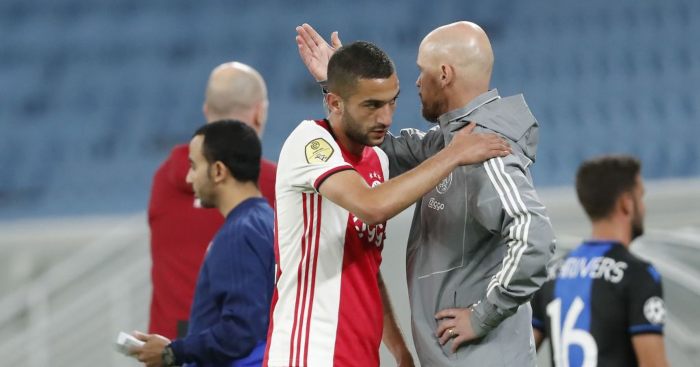 Hakim Ziyech will be leaving Ajax from Amsterdam in a few days. Recruited by Chelsea, the Moroccan winger will no longer play for the Dutch club. A key member of the squad, Ziyech has been instrumental in Ajax's game and has contributed to the titles the club has won in recent years. His departure is therefore a real blow for his coach.
"Hakim has been very decisive and he has such specific qualities that cannot simply be found in other players. It was the same for Frenkie de Jong last season. These are players who can make the difference in the offensive phase, "he said in remarks relayed by Ajax Life magazine before projecting himself into the future.
"What we have to do is look for the creativity and the players who can make a difference offensively. Fortunately, Ajax has a number of players in training who can also do it in the long term, "added the Ajax coach.
Hakim Ziyech, it must be remembered, was transferred to Chelsea for the sum of 40 million euros. He participated in his last training with Ajax this Saturday.