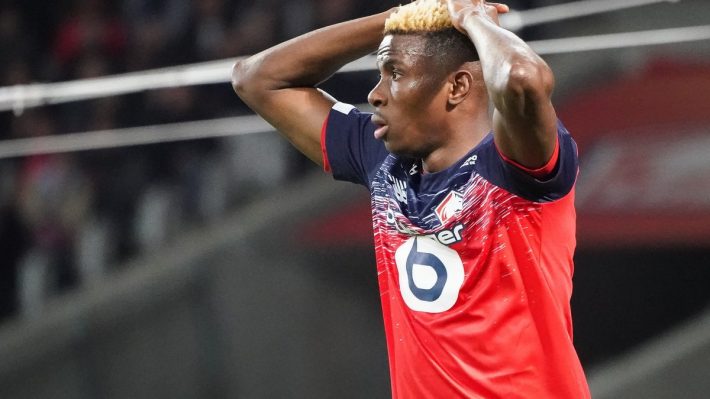 In Lille, training has resumed since June 11. But they happen without Victor Osimhen who has still not joined the group.
While it is announced on departure, many believe that the Nigerian did not resume with LOSC because the club is negotiating his transfer. But Christophe Galtier, Lille's coach, wanted to clarify things. According to his explanations, the absence of Osimhen is due to the closure of the borders.
"He had a problem in his country for repatriation. With the health crisis, borders are closed and it is not easy, "he said.
Indeed, left for Nigeria for the funeral of his father who died last May, Victor Osimhen, he is stuck in his country, the fault of the coronavirus pandemic which has nailed planes to the ground.
This season, Osimhen was top scorer in Lille OSC and 4th top scorer in Ligue 1 with 13 goals and 5 assists in 27 games played. Suddenly he is courted by several clubs including Naples, Manchester United, Newcastle. Even FC Barcelona thinks of him to make him the replacement for Luis Suarez.