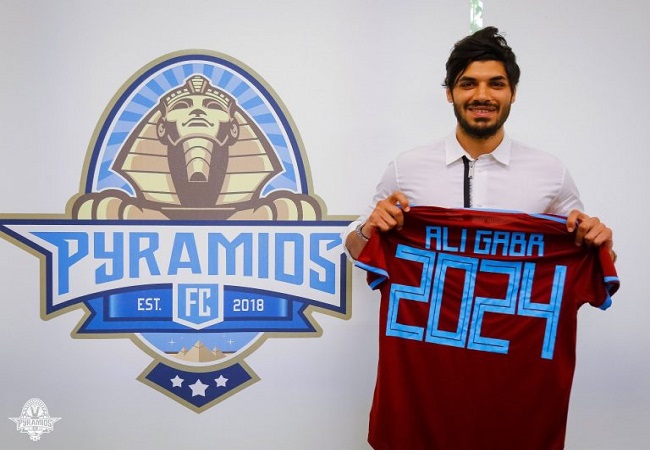 Ali Gabr continues his career under the colours of Pyramids FC. Egypt international center back, Ali Gabr, has signed a four-year contract extension with Pyramids FC keeping him at the club until 2024.
He formerly signed at four years at Zamalek where he were exceptional with four titles. They include the Egyptian Premier League, two Egypt Cups and one Egyptian Super Cup. Gabr then signed for Pyramids FC in 2018. Where he has become a pillar in the defensive sector of his team. A satisfaction of the last two seasons that has impressed his managers to extend his lease.
He has since made 51 appearances and scored five goals. He helped the team reach the CAF Confederation Cup semi-finals in their first ever continental competition. where he played the vast majority of the games.
Gabr is now linked up to the Egyptian club until 2024. Pyramids' sporting director, Hani Said commented on the 31-year-old defender's contract renewal.
"We're very happy that Ali Gabs renewed his contract and Omar Gaber before him. This is our plan to keep the squad's structure. This is hopefully going to be a sign of stability within the club and the beginning of a bright future." Said told Pyramids FC's media yesterday.
Ali has been a regular in the Egyptian national team under Hector Cuper. He even played all three 2018 World Cup games. However, Gabr has only been called-up twice ever since.
His last appearance with the Pharaohs came in their 1-1 draw against Niger in the final game of 2019 AFCON qualifers.