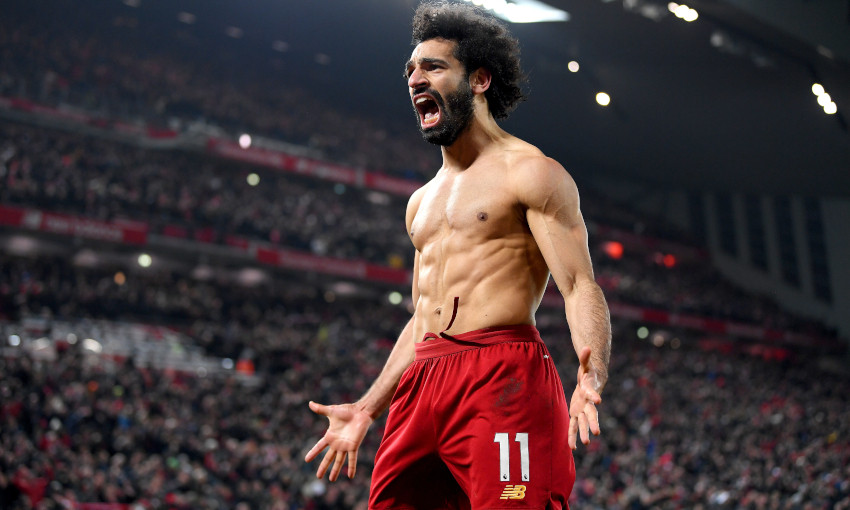 Liverpool star Mohamed Salah says to win Premier League title is just something unbelievable. As Reds put an end to 30-year drought following the defeat 2-1 of Manchester City against Chelsea.
Mohamed Salah became the first ever Egyptian player to win English Premier League last week. The Pharaoh didn't win the trophy only, but also contributed a lot in the coronationation of Anfield side. As he scored 17 goals in 27 league appearances.
Talking exclusively to Liverpool official website, the 28-year-old said the feeling is unbelievable. And everybody is crazy of what Liverpool has just realised.
"It's an unbelievable feeling to win a trophy like that. To win the Premier League after long years for the club and the city, it's unbelievable," Salah said.
"I can't describe with words, it's so hard to say that [how it feels]. When I came here, I said I wanted to win the Premier League – it's my first thing in my head, I want to win the Premier League and the Champions League," he added.
"The Premier League, I can say now after we won it, for the city it is something else. Everybody is crazy about the result, everybody is crazy about the Premier League." former AS Roma striker said.
Salah netted 21 goals in 41 appearances across all competitions with Liverpool this season. With seven league games yet to be played.
On Thursday 2nd July, Reds will face Manchester City. With Cityzens making a gard of honour to Liverpool players at Etihad Stadium.