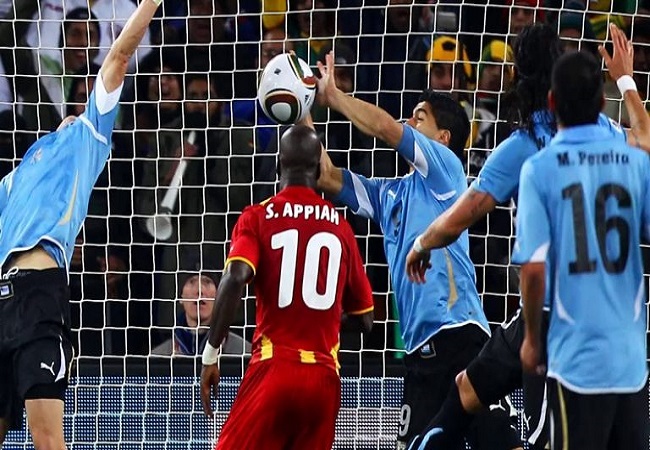 Memories are still alive et remain bitter 10 years later. It was July 2, 2010. Luis Suarez used his hands to divert Dominic Adiyiah's head shot in the quarter-finals of the World Cup. This unfair action jeopardized the hope of a whole continent.

The game between Ghana and Uruguay was playing its last moment. Until then, on a perfect tie, the Black stars had the opportunity to make history. They could have become the first African country in the semi-finals of the World Cup.

In a confusion in the penalty area, Suarez pushed away Adiyiah's head shot that was straight going into empty goals. Penalty and red card for the Liverpool player.

In a stadium with a majority for the African team, Asamoah Gyan sent the shot on the crossbar. The outcome was very sad for the African team. The Black Stars failed the penalty shooting session. Sebastien Abreu shot a panenka sending Urguay to semi final.

Ghana is devastated and Africa remains inconsolable forever.