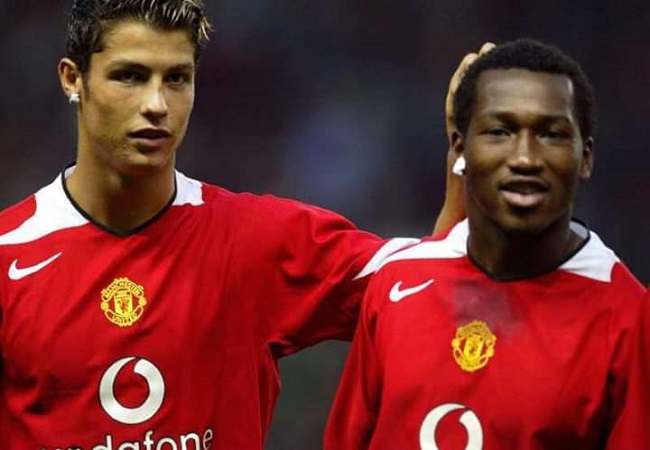 Former Manchester United player, Eric Djemba Djemba remembers Cristiano Ronaldo with whom he played as team-mate for two seasons. The Cameroonian is not ready to forget the Portuguese striker. Djemba Djemba remembers a hard-working Ronaldo, obsessed with football and ready to do anything to improve.
"Ronaldo does everything! He arrives at training ground before anyone else. He is always in the gym, the swimming pool, running after training. Cristiano goes to the gym every day, does abs every time. He exercises his free kicks every day. He is in the gym every day. Cristiano is crazy! He is always obsessed with improvement. Even when he is at home, he works to improve. He focuses on healthy diet. Nothing in his lifestyle apart from football." The former Indomitable Lion declared.
No one will deny Djemba Djemba in view of the consistency and regularity of Ronaldo over the last ten years.