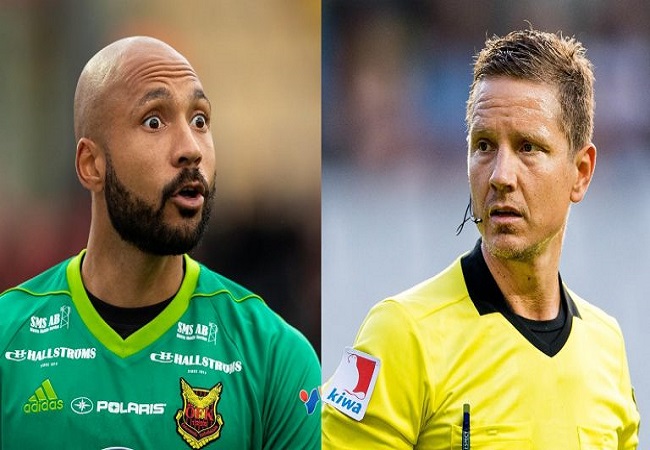 "Shut up and go back to the goals so they can throw you bananas". This is what Martin Strombergsson, football referee told Aly Keita in Sweden. The scene took place during a championship game last year. 
Last Friday, the referee was suspended for one year by the Federation's Board of Arbitrators. Strombergsson admitted the comments. Since then, he said to have been looking for a new job.

According to the reports, the referee indicated that he had no racist thoughts when he said his words. "I agree with the commission. what happened is serious. It's good and important that Aly talked about it," said Hakan Sjotrand, Secretary General of the federation.

Aly Keita is operating at Osterunds. The club and the goalkeeper have decided not to pursue the case any further.