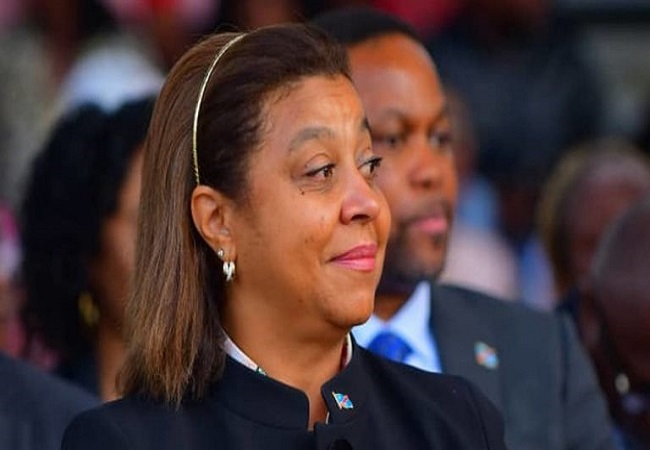 Bestine Kazadi will chair the AS Vita Club for the next 4 years. This is the choice at the extraordinary elective general assembly of the Black Dolphins.

Elected on 1st July at the head of the club of Kinshasa, Kazadi is already ambitious abous this team. In an interview to Radio Okapi, the Lawyer by training unveiled the outlines of her governance and ambitions.

The Vclub new president wants to restore the reputation of this team on the continent. Winner of the Champions League in 1973, the club has experienced some dry periods. She intends to remedy to the situation.

"Vclub must bring the African Cup back to the DRC. This is the major challenge. It is not my capacity as a woman that should be emphasized. But rather sports, my winning mind, my competitive spirit, the search for performance. It is rather a matter of tactics, sporting strategy that must be present to make Vclub move forward," she said.

As for the club's management, Kazadi wants to follow in the footsteps of European clubs that function as real companies. And they generate huge revenues.

"Vclub is my ambition. Developping strategies to generate revenue, entering into partnerships with major clubs, finding sponsors at the level of commercial companies. I want to build an autonomous Vclub. A club that generates its own funds and that will operate as commercial company with sporting object, as a company. I did it in the past and I will do it in the future," she concluded.

Bestine Kazadi aims high at the head of the AS Vita Club. She, who took over the team in tribute to her father Kazadi Tshishi, former president of the Supreme Council.