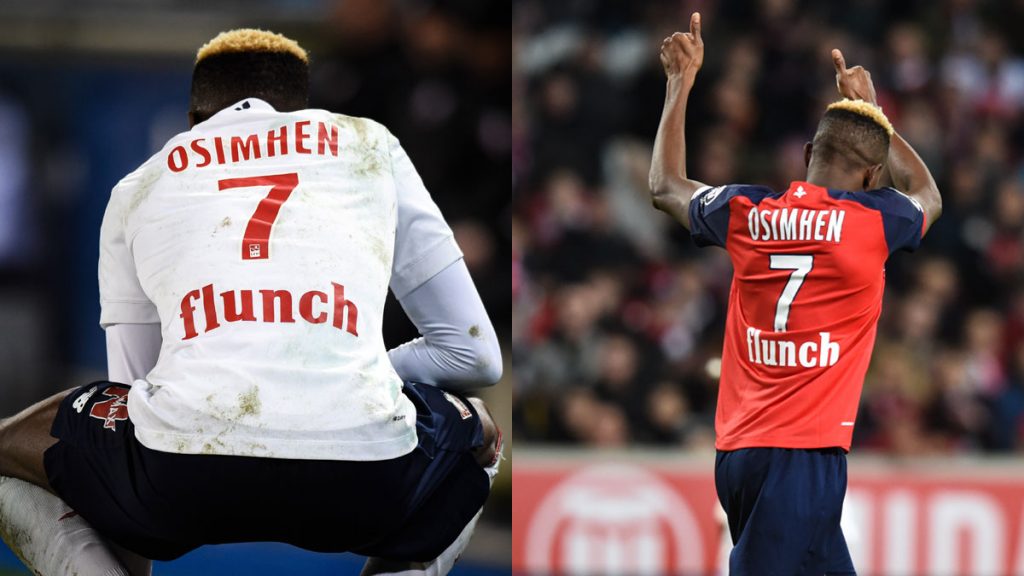 Despite transfer talk in place to Napoli, Lille still celebrates Victor Osimhen as they declared 07/07 as a day for their No. 7.

Osimhen has been in the news over the last three weeks with his move to Napoli after just one season with Lille in the French league.

The club in tweet celebrated their forward with a message.

"📅 We declare today's date, 07/07, International @victorosimhen9 Day 🥳."
The 21-year old joined Lille in July 2019 and made his Ligue 1 debut for Lille August 11 and scored a brave against Nantes.

Having scored two goals and assisted two, he was named 'Player of the Month for September.

In October 2019, Osimhen scored his first UEFA Champions League goal for Lille coming in as a substitute in 2-1 defeat to Chelsea.
The forward finished the abridged 2019-2020 Ligue 1 as the club top scorer with 18 goals in all competitions.
In June 2020, he received the Marc Vivien -For award for Africa players after his stellar first season performance.
He has been courted by Napoli and could be on his way out of Lille after just one season.