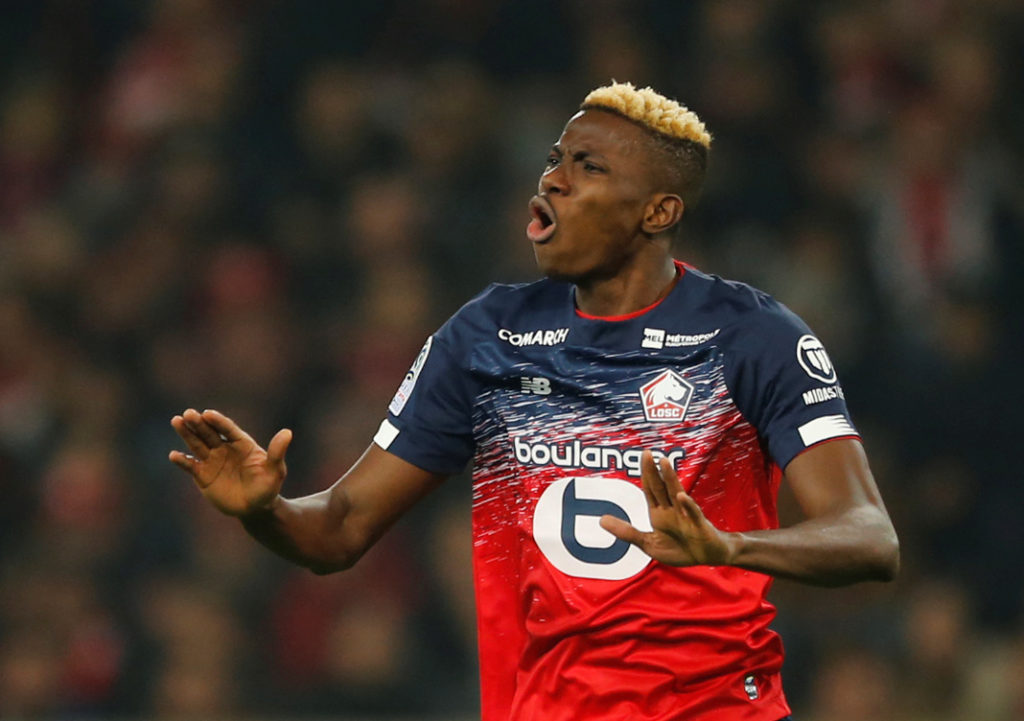 Osimhen has reportedly turned down an offer from Serie A side Napoli ahead of a transfer move to Italy.

Osimhen has remained subject of transfer speculations having travelled to Naples to discuss personal terms with Napoli.

Africa Top Sports monitoring the ongoing transfer talk scooped from Napoli News that the forward said he is not in a rush to leaving Lille.

However, the 21-year- old prefers to play in the Premier League.

"Sources close to Victor Osimhen confirm to @footballitalia that the Lille striker will reject a move to Napoli, as he is waiting for a Premier League offer instead."

"We really need an official answer soon 🤷🏻‍♂️"

The Super Eagles forward spent just one season with Lille scoring 18 goals and helped the club to finish fourth in the abridged 2019-2020 Ligue 1 season.

On Tuesday, Lille celebrated their No. 7 as they declared 7/7 as Osimhen day.

However, Napoli is yet to make any official statement pertaining their pursuit for the forward.

Napoli wants to sign Osimhen and Gabriel Magalhaes from Lille.

The club wants to include Adam Ounas and Faouzi Ghoulam as part of the deal.