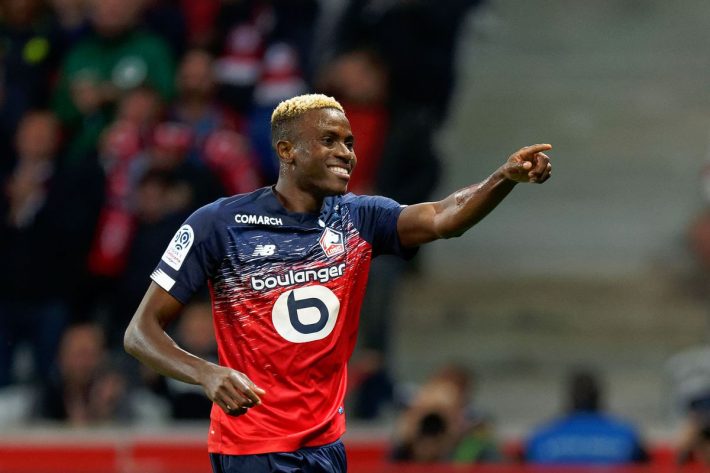 Victor Osimhen representative Osita Okolo is confident he will make a decision in the next few hours to join Serie A side Napoli.
Napoli are not giving up in their effort to sign Osimhen ad they hope to strengthen the club ahead of next season.
Osimhen visited Naples last week were he had talks with top management of the club and Genaro Gattuso.
The 21-year old is expected to make his announcement as talks are in top gears to tighten every part of the deal.
According to Napoli news, Okolo said the deal is near completion.
He said, "Victor will make his choice in the coming hours.
The city, the people and Napoli made a very good impression on him. Victor met De Laurentiis and Gattuso.
"He felt he would be an important player in the sky blue jersey We are awaiting his decision.
"Osimhen is thinking and will make his announcement in the next few hours."
The club have agreed to raise Osimhen's engagement by granting bonuses that, over a three-year period, can raise his salary to almost €4m, should Napoli meet certain objectives.
Lille want only cash for Victor Osimhen, therefore the deal may not include Adam Ounas.
Osimhen joined Lille in 2019 and immediately established himself as a top striker notching 18 goals in all competitions.
He won the Marc Vivien-Foe award for Africa players following his sensational breakthrough season.