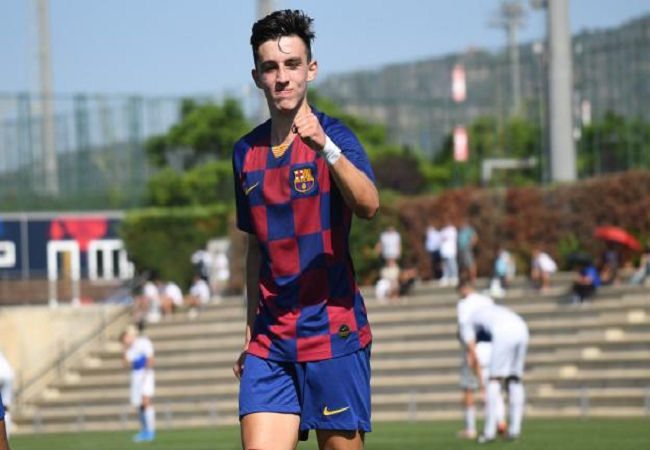 His name is Ilias Akhomach, 16-year-old who is in the ranks of FC Barcelona. The Spanish media nickname him the "new Messi".
Ilias Akhomach, Moroccan jewel of Masia FC Barcelona, has just signed his first professional contract with his training club. Barça has quickly shielded its young player, as many of the club's children went to Manchester City, Paris Saint-Germain, Monaco.
Born in 2004, the right winger impresses many connoisseurs including Patrick Kluivert, icon of Blaugrana and director of Catalan academy. 'At the Masia, we already have the new Messi,' said the Dutchman. In the presence of the latter, the promising young player signed his first pro contract with the Catalan team. After having reached the legal age.
Born to Moroccan parents in Hostalets de Pierola, Spain, the Hispano-Moroccan nugget is considered as one of Masia best young player. He operates on the right wing of in attack. People compare him to Lionel Messi for his talent and the ravages he makes in the opposing defenses.