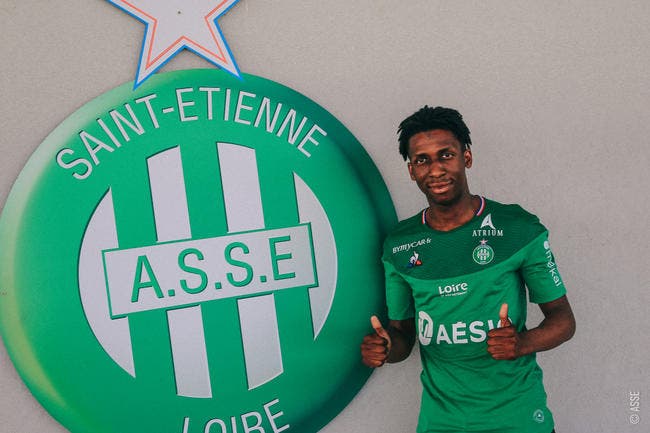 The Franco-French transfer window closes its doors this evening at 11.59pm. AS Saint-Etienne took the opportunity to formalize the arrival of Cameroonian midfielder Yvan Neyou.
AS Saint-Etienne announced this Thursday evening that it had obtained the loan for one year with the option of purchasing Yvan Neyou, Cameroonian defensive midfielder from the Braga reserve team (Liga Nos).
"I am very happy to join ASSE and to discover this historic club which is so important in the history of French football," said the new Saint-Etienne recruit.
I arrive on tiptoe with the will to work to progress and one day discover the magnificent atmosphere of Geoffroy-Guichard. I am determined to give everything to succeed here."
Born in Douala, 23 years old, he was trained at INF Clairefontaine with the 1997 generation. He also played in Auxerre in U19, in Sedan, still in U19 then in Laval in National then in Ligue 2 before joining Braga in 2018 where he played in the 2nd division with the reserve team (22 matches).