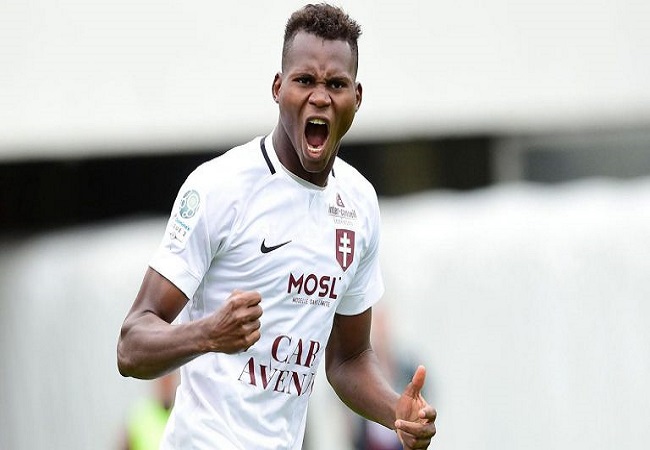 Tottenham would be ready to make a astonishing offer to FC Metz to recruit Senegalese striker during the summer mercato. Habib Diallo has sparkled brilliantly at FC Metz this season.
The Senegalese international scored 12 goals with 3 assists in 26 games. Performances that have impressed heavyweights. The English club is thus ready to have it signed this summer.
Tottenham had already made an offer for the Messine striker last winter, which the Mosellan club had declined. But it could quickly return to the attack to recruit Habib Diallo, according to several specialized media. 
In search of an understudy for Harry Kane, the London club would have turned to the Lion of the Teranga. Spurs coach José Mourinho would be charmed by the 25-year-old striker.
Several Premier League clubs have positioned themselves on the issue but Mourinho's club seems the one standing firm. Tottenham would be ready to pay out… 49 million euros in order to enlist the Messina nugget.
Habib Diallo may not stay at FC Metz next season. Very courted (Chelsea, Leicester and Leeds), the native of Thiès will not be selected this summer in case of satisfactory proposal.