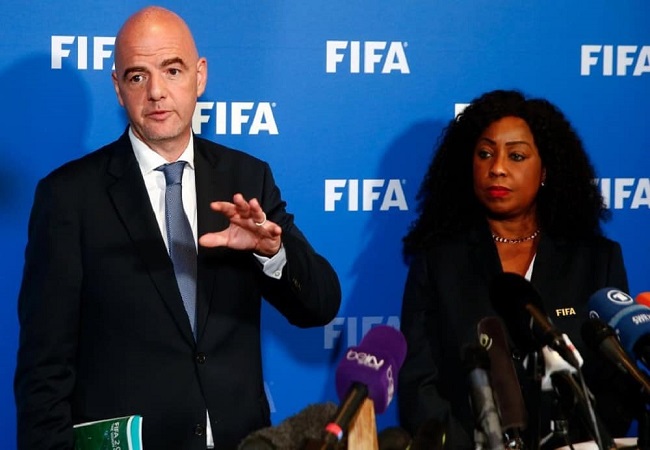 Strong suppot for protesters of the Women's AFCON cancellation. Because of the coronavirus pandemic, the CAF has decided to cancel the 2020 edition. Not such a good decision according to the FIFA.

"Women's football is a top priority for the FIFA. We should not use coronavirus to put women's football aside. On the contrary, we must continue to help women's football because it has a bright future." declared Gianni Infantino, President of the world body during a World Football Summit event on Friday.

A few days ago, FIFA awarded $500,000 to each member association for women's football.

In the same vein as her boss, Fatma Samoura, FIFA secretary general expresse danger towards CAF leaders. "But it's incredible! How can you expect an African country to bear the dream of winning a World Cup with this kind of management?"

Moreover, a petition is still going its way to weaken the CAF.