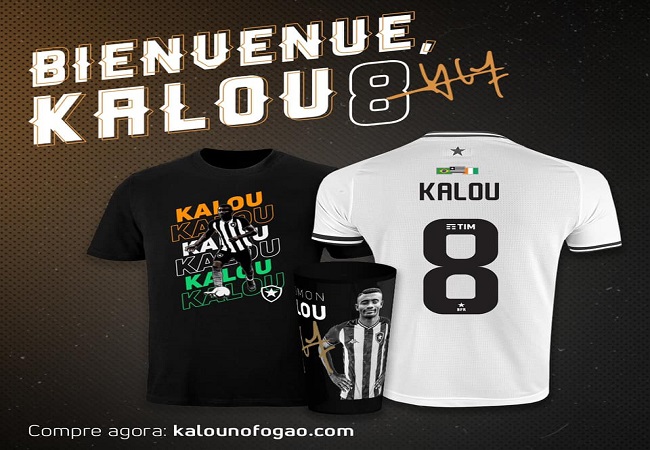 Just signed that Salomon Kalou enjoys the greatest generosity at Botafogo. The Brazilian club announced on Friday the opening of a site for the marketing of the Ivorian profile derived products.
http://kalounofogao.com is the address of the club's special website to the player's profile. On this site, the club offers official personalized shirts with name and number, special shirts (Kalou and Ivory Coast). You can find Covid-19 masks and teacup bearing the player's image.
Kalou has just arrived from Hertha Berlin where he spent the last 6 seasons. He should be having good times now in Brazil.