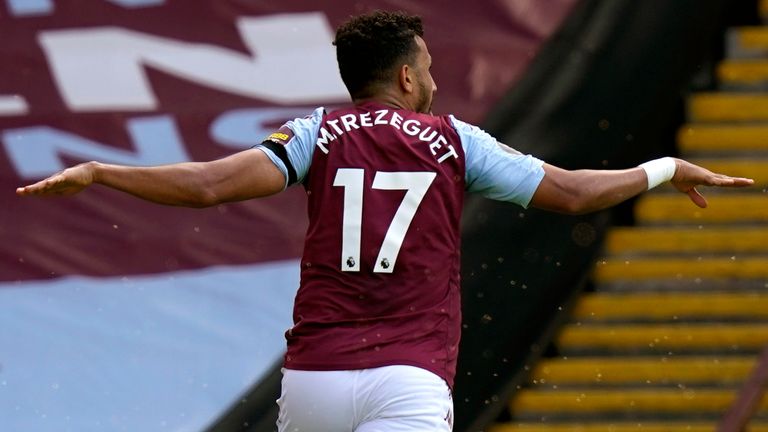 Egypt international Mahmoud Trezeguet scored an important brace on Sunday to help Aston Villa secure a 2-0 win over Crystal Palace and to keep hope for Premier League stay.
Pharaohs' striker was the providential man for Dean Smith team. In a tough and crucial game for the maintain at the Villa Park, the 25-years-old took his responsibility.
He found the net for the first time during the game in the first-half extra time as he came back to smash a shifty ball from the right to the left of the net of Eagles. Villans led 1-0 before joining dressing room.
During second-half, he scored his second goal at the 59th minute. And Villans secure this scoreline till the end of the game. His very first brace with the club and in Premier League. His third goal of the season after 30 Premier League appearances.
Moreover, this is more than a victory for Aston Villa as their fight against relegation continue. Villans are now 18th (30 pts) in PL standings with two points clear of the 19th based club Bournemouth (28) who are going to face Leicester later on Sunday.