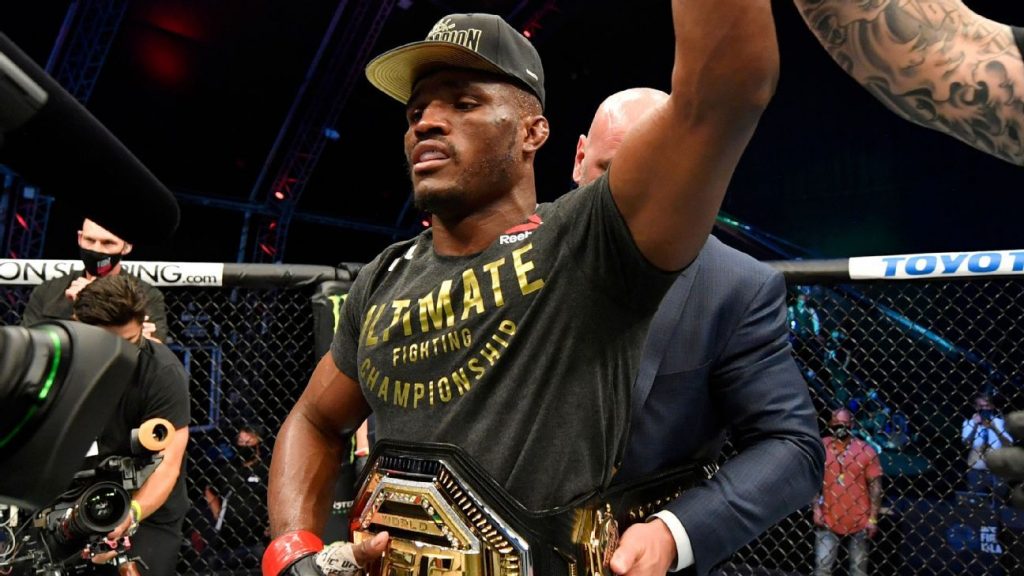 Kamaru Usman was too strong for Jorge Masvidal early on Sunday at Abu Dhabi during the Ultimate Fight Championship 251. The "Nigerian Nightmare" defeats American fighter to keep his welterweight belt.
It's the 12th victory of Kamaru Usman at the Ultimate Championship Fight. The 33-year-old dominated Masvidal at Abu Dhabi. As the American, third in the category, comes frontline to challenge him. Following the withdrawal of Brazilian fighter Gilbert Burns as he was tested positive to Coivid-19.
However, Masvidal was not at the level of the Nigerian who logically defeated him. For the American, not inventive, was there defending while Kamaru Usman was attacking. The world champion then wins his 17th game at the professional level in MMA.