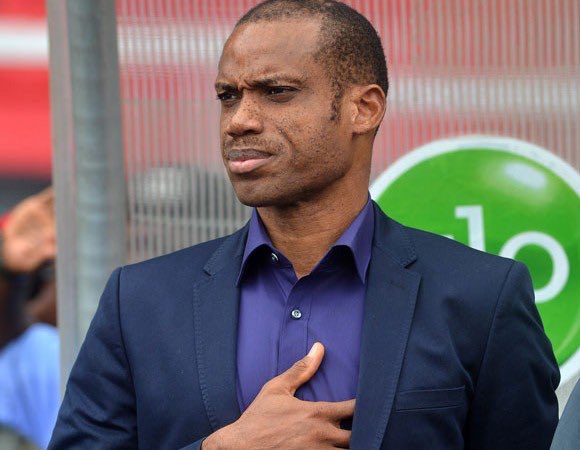 Sunday Oliseh has welcomed the decisions by the Court of Arbitration for Sports (CAS) to overturn Manchester City two-year Chanpions League ban by UEFA.
CAS in a decision headed by it's three man panel ruled that Manchester City did not disguise equity funding as sponsorship contributions but however failed to cooperate with the UEFA authorities.
Oliseh who was former Super Coach and captain welcomed the decision and said it would have break some players in the club had the decision was upheld.
He took to his Twitter account to express his joy especially with Kevin De Bruyne who he called his favourite player.
He wrote, "Extremely pleased for Man. City fans and players,especially my favorite ,Kevin de Bruyne. 
"A ban risked breaking up the players and their beautiful style of football. 
"Here we go football lovers,get ready for another interesting 2020/2021 Champions league and EPL season, " 
Manchester City were slammed with two-year ban from all UEFA organized competition alleged breaches of club licensing and financial fair play regulations in February.
However, the club appealed the decision through CAS denying any wrongdoing.
Monday's decision have now exonerated the Cityzens who will now focus on their round of 16 return leg against Real Madrid at Etihad Stadium next month.