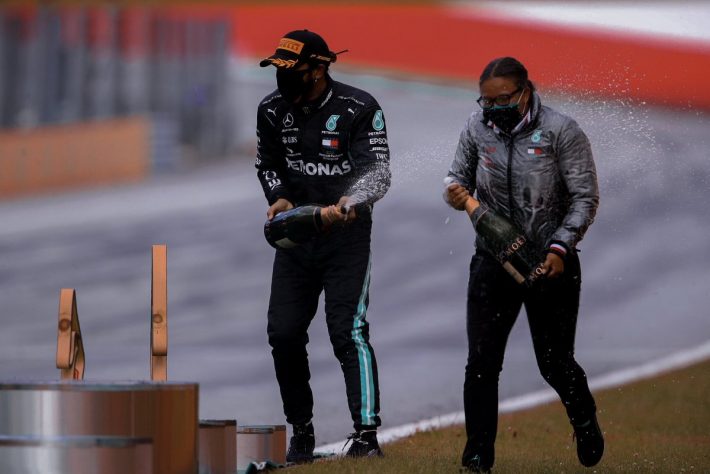 Stephanie Travers made history on Sunday. She became the first black woman to step onto a Formula 1 podium after the Grand Prix of Styria in Austria.
At 24, Travers joined the Mercedes team last year. The Zimbabwean works as a consumer engineer at Lewis Hamilton's coast. Sunday, after the British victory, she climbed on the podium for the Constructors' trophy.
Travers was born in Harare de Maria & Bertram Travers. She is the granddaughter of Pat Travers, the former president of Arcadia United FC.
In addition, Hamilton beat teammate Valteri Bottas and the Dutchman Verstappen to win his first race of the season.
Formula 1 celebrates its 70th anniversary this year.