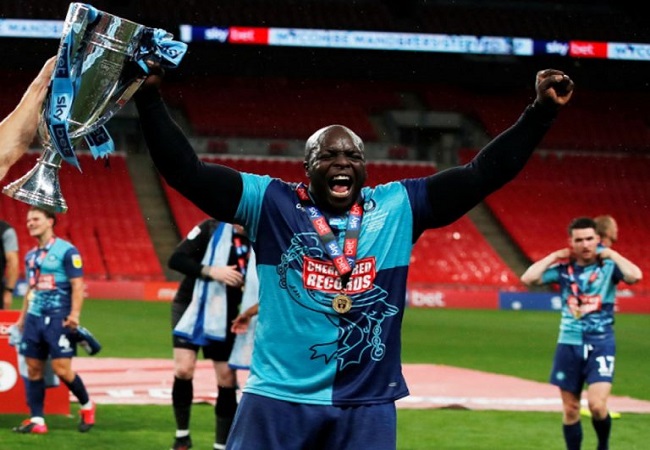 Adebayo Akinfenwa and Jurgen Klopp seem to be the two happiest men in the world today. The recent conversation perfectly illustrates it.
Like Jurgen Klopp celebrating the Premier League title with Liverpool, Akinfenwa enjoys the promotion of his team (Wycombe Wanderers) to the Championship. At the Sky Sports microphone, the Anglo-Nigerian striker invited the Reds coach to celebrate together these two impressive achievements.
"Let me tell you one thing. The only person who can draw my attention on Whatsapp today is Jürgen Klopp. That way we could celebrate together," he said.
An opportunity given to Klopp whose reaction was prompt. He very quickly replied to «The Beast» via a video shooting on Whatsapp. And did not forget to congratulate him for the promotion in Championship.
"Hi and congratulations. You wanted to get in touch with me, well, here we are. Congratulations and I hope you will celebrate as you should." Said the German technician. Good moments between the two men who are the happiest at the end of the season.
At 38, Adebayo Akinfenwa neither plays for England nor for Nigeria. He was born in the English Kingdom. And spent most of his career there although he had experiences in Lithuania and Wales. He is nicknamed «The Beast» for his impressive physical appearence (110 Kg).