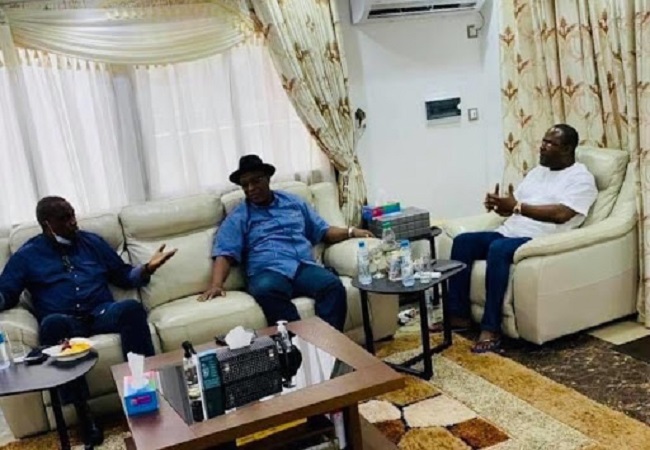 Antonio Souare, Bouba Sampil, Kerfalla Camara, Mathurin Bangoura. The 4 football powerful figures in Guinea met last weekend.
They aim at "resolving the discrepancies arising from misunderstanding and lack of communication", reads a statement. This meeting is the initiative of Mathurin Bangoura, President of the Guinean Professional Football League.
At the end of the meeting, Souare, Sampil, Camara and Bangoura "promised to work in the same direction. Enabling thus Guinea to rediscover the African football gotha".
Moreover, on the eve of a Feguifoot election year, this meeting could be well strategic.