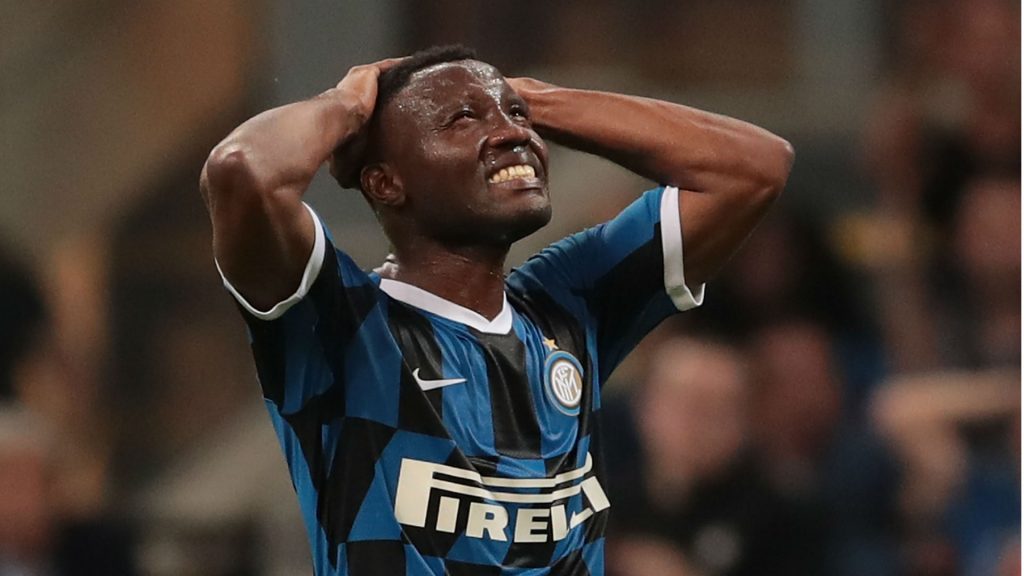 Ex-Ghana midfielder Laryea Kingston says Kwadwo Asamoah should leave Serie A side Inter Milan as his playing time is skinny under Antonio Conte orders.
Talking to Goal, Kingston he has a problem when seeing Asamoah on bench with Inter Milan. Despite qualities former Juventus left-back possessed.
"My only problem is he's not playing regular football now. That's my only worry. But if he finds himself a club where he can play week in week out, trust me he still possesses a lot of qualities." Kingston said.
"He plays wing-back or left full-back but sometimes he goes up and you can see he has the eye for assists and sometimes he can also strike."
Moreover, Kingston says leaving Nerazzurri will be the best decision for the 31-year-old.
"It would be good for him to move to a team where he would be able to play in his comfortable position – No.10 or around the box. He can be great and get to the peak that he wants to be." concluded Laryea Kingston.
As a reminder, Kwadwo Asamoah made just 8 appearances with Inter Milan this season in Italian top-flight. He also played 3 champions league games to make a total of 11 caps so far. He provided once in Serie A.