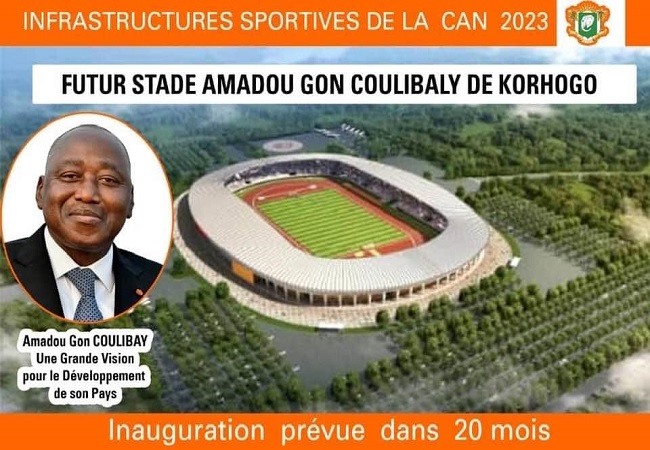 That is the proposal made by the minister in charge of sports. This is to honour the memory of Amadou Gon Coulibaly, Ivory Coast Prime Minister who passed away about ten days ago.
The former candidate was nominated for the next presidential election in Ivory Coast. He was Chairman of the Interministerial Committee for the 2023 Africa Cup of Nations (AFCON) sports infrastructure and accommodation project.
Thus Paulin Danho Minister of Sports suggests to assign his name to the future stadium of Korhogo, his native land. In addition to the 20000-seat stadium, the Hotel Complex and the accommodation residences would also bear his name.
Alassane Ouattra, the Head of State has not yet decided on this proposal.