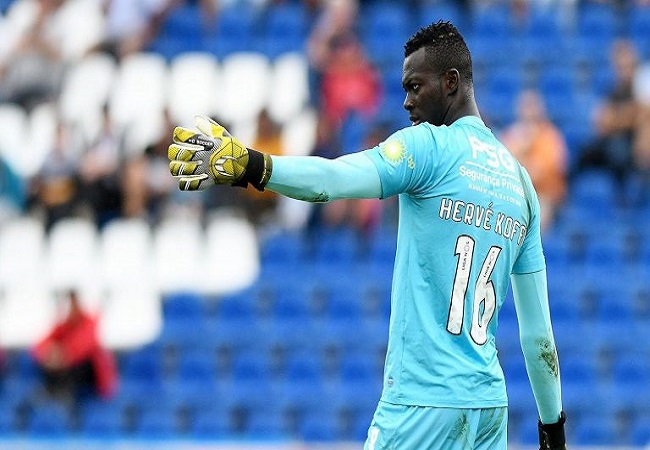 Hervé Koffi shows the full range of his talent in Portugal. His loan to Belenenses has been a real success. He was decisive when the club needed him more. And he was thus elected the Man of the Match in this rather special game.
On the occasion of the Liga Nos 32nd game day, Burkinabe international's club, Belenenses faced the SC Braga last evening. A decisive encounter in which Koffi was exceptional.
Belenenses is in a bad position 2 days ahead of the end of the championship. Till the extent of being the first relegation, the club needs a positive result to maintain itself. Thanks to the numerous stops and exceptional actions of the former Asec Mimosas goalkeeper, his team was able to draw (1-1). Thus allowing his club to hope for the continuation.
This is not new. Author of wonderful performances since his arrival in Portugal, Hervé Koffi is accustomed to the Man of the Match trophy.