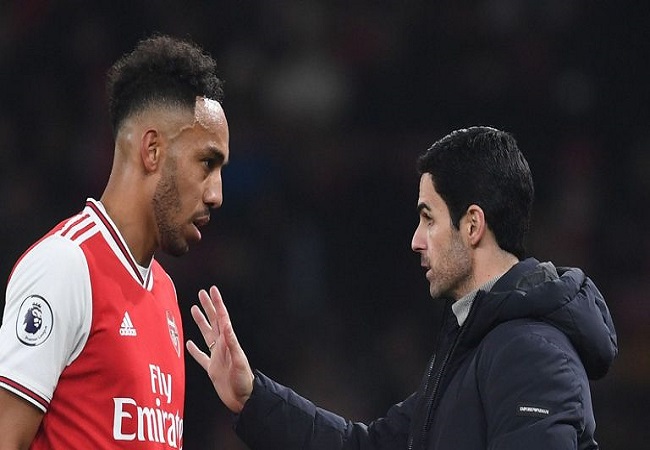 Just as in his debut, Mikel Arteta remains true to himself. The Arsenal coach has said over and over again. He does not want to loose Aubameyang !
The future career of Pierre-Emerick Aubameyang has been making headlines for several weeks. And every time Arteta makes an outing, he does not escape this question. In a pre-match press conference against Manchester City (FA Cup semi-final this Saturday 18:45 GMT), the Spanish technician answered this question again. Without derogating from his rule, he reiterates his desire to keep the Gabonese international.
"I have always been very positive about this (editor's note, Aubameyang's future). I don't have the key to seeing the future and in football, anything is possible. But I see his behaviour, I see how he practices every day. I know he's happy. I talk to him a lot. (…) We know how important he is to the team." He answered.
With 21 goals this season in the Premier League, Aubameyang is the engine of this offensive team Mikel Arteta has set up. He knows that very well. His departure will be a big loss for his squad.