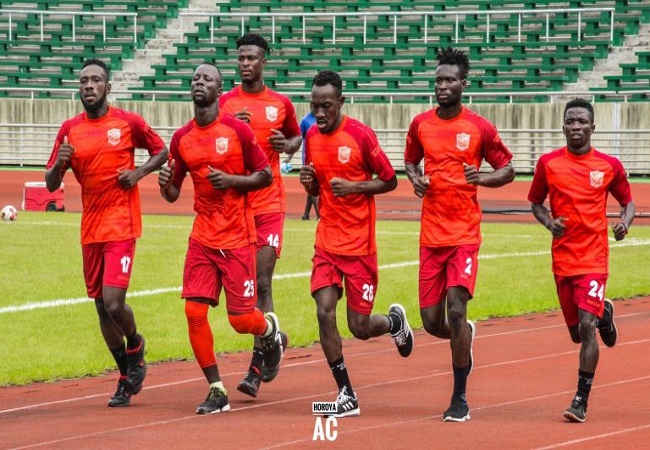 In view of the continuation of its season in the Confederation Cup, Horoya got the green light to resume training. This will be the first Guinean club to go back to the pitch.
In this time of coronavirus, all sports activities are suspended in Guinea. Horoya has just had the go ahead to resume training. It is the ANSS (National Health Security Agency) that authorizes the club of Matam. But we will have to respect the barrier measures. The entire club should ungergo tests.
Horoya will thus begin its preparation to face Pyramids in the semi-finals of the CAF Confederation Cup. The match is to take place in Morocco in a dry encounter. This is the format the CAF has required to complete the inter-club season.