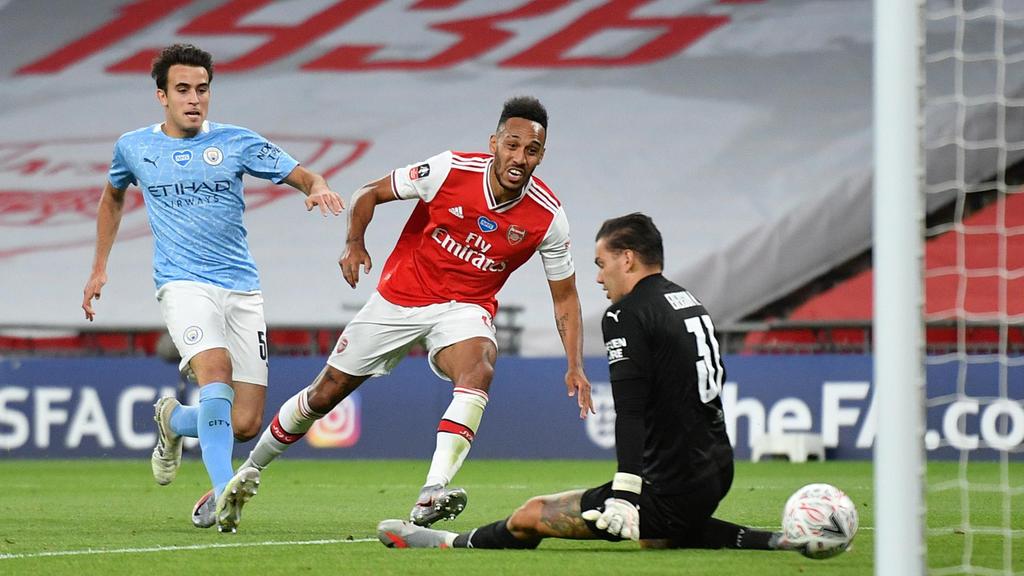 Kieran Tiernay hails on-fire teammate Pierre-Emerick Aubameyang as Gabon international netted a brace against Manchester City to secure a place for Arsenal in FA Cup finals.
Arsenal realized unexpected performance against Guardiola's Manchester City. As Gunners won 2-0 over citizens to rush into FA Cup finals. But if Mikel Arteta's team owe this stunning win to someone, it will undoubtedly be his striker Aubameyang.
Former Dortmund forward unlocked the situation for his side by concluding a wonderful assist of Nicolas Pépé to put Arsenal on winning ways (19th).
However, his second goal (71th) marked Kieran Tierney as he acknowledged that his assist to the Gabonese was unlikely. But ex-Saint-Etienne player managed to score after a long race.
"Aubameyang has done it for so long, it's an honour for me to play with him.
"That ball I played isn't a goalscoring ball but he makes it one. "We are building for something big." Tierney told BBC Sport.
Arsenal will face either Chelsea or Manchester United (at 5pm on Sunday for the second semi) at Wembley for the final. The 14th of the Emirates Stadium side.
Relive the game here.