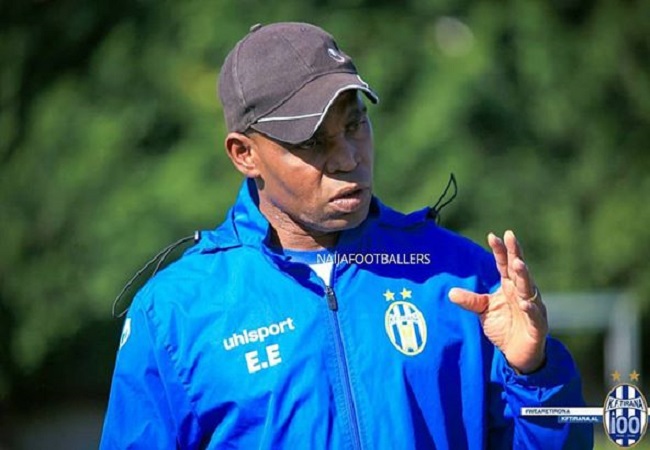 Emmanuel Ndubuisi Egbo makes history in both Albania and Africa. The former Nigerian international has become, in recent days, the first African coach to qualify a European club for the Champions League. No one has achieved this before him.
The KF Tirana is crowned champion of Albania for the 25th time in its history a few days ago. The first trophy in the club championship since 2009. A victory made possible thanks to the expertise of Ndubuisi Egbo.
Thanks to this victory, KF Tirana will play the Champions League playoffs. And expect to qualify for the group phases of the most prestigious cup in Europe. A huge performance for the 46-year-old coach.
Emmanuel Ndubuisi Egbo is a former player of the club. He has returned there to take the role of a coach. After having taken some courses at Bylis Ballshi (Albania as a goalkeeping coach and assistant coach). 
In addition to this historic performance, Al Masry's former goalkeeper has the opportunity to double this season with the Albanian Cup. A final scheduled on 2 August against Teuta.