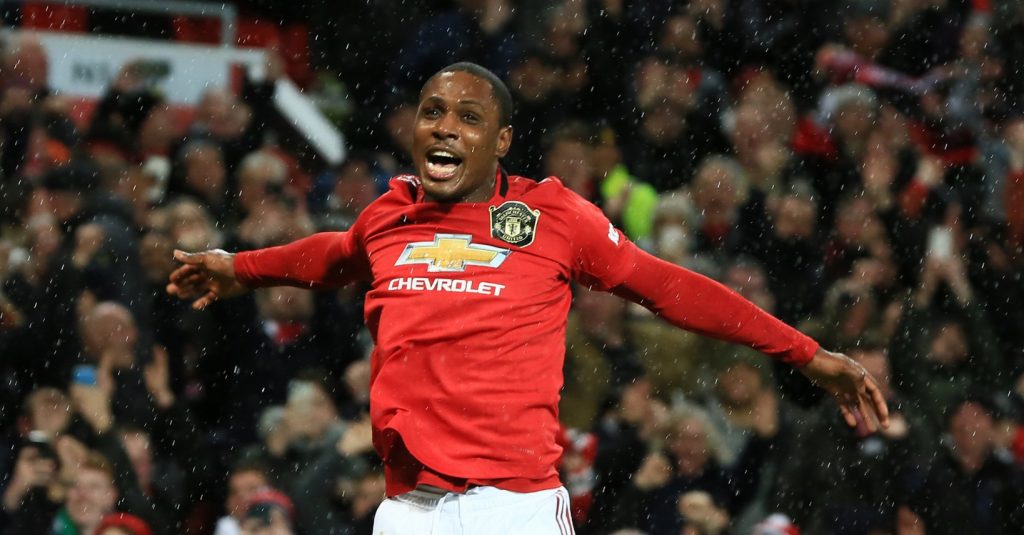 Manchester United manager Ole Gunnar Solskjaer believes Odion Ighalo and Bruno Fernandes are the key to the club resurgence and push for a top-four finish this season.
The Red Devils will be hoping to leapfrog Leicester City when they play West Ham United in the Premier League on Wednesday.
Ighalo made a late minutes cameo as Manchester United hope of reaching the FA Cup final was halted following a 3-1 loss to Chelsea at Wembley Stadium on Sunday.
Ighalo and Fernandes joined the Red Devils in January and has given Solksjaer more depth in the midfield and forward.
However, Ighalo has not been handed a starting XI jersey in the Premier League coming from the bench as late minutes substitute in all the Premier League games.
The Norwegian during his pre-match conference ahead of the game against West Ham said the team is now robust.
He said, "I think we've grown over the whole season.
"The addition of Odion, Bruno and Paul coming back, plus Marcus coming back is a strength for us.
"We are better as a group and more robust and resilient.
"The proof is in the pudding and we 'll have to see on Wednesday how they perform."
Reflecting on his team FA Cup loss and how his players will respond to the game against West Ham, the former Manchester United legend he said:
"That's the way of a footballer's life, you need to get over this,
"
We made a few changes today, fresh legs. We'll be ready for Wednesday.
"We know how huge those two games are, they're going to be massive for us and we're looking forward to it."
Referencing the club's 12-match unbeaten run in the Premier League, Ole added:
"We've been great in the last few months, giving ourselves a chance going into the last two games.
"We always said that if we can get into the Leicester game needing to beat them, that would be a great achievement and we might be able to even go one step further than that if we get a good result against West Ham."