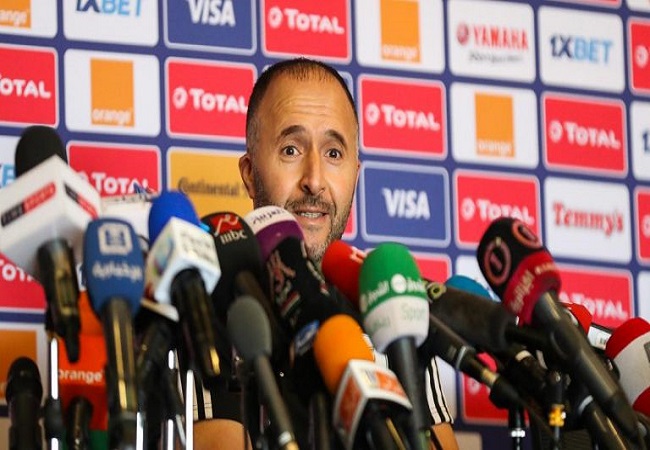 One year and three days ago, Djamel Belmadi and his players won the 2019 AFCON. To achieve this, the Algerian coach had to set up a plan to reduce Sadio Mané's influence on the game side Senegal. A strategy that perfectly worked.
It was partly the key for Algeria's victory in the 2019 AFCON Final. Prevent the Liverpool star in the game. Instructions strictly followed the Algerian players. And the plan was a success. That strategy prevented the Lions from excelling themselves in the attack.
"On the aspect, for example, of preventing a player like Mané, who is one of the greatest players in the world, and making sure he can't display himself as he usually does, it was something essential. We did it brilliantly," the Algerian coach told Galsenfoot.
The Algeria of Djamel Belmadi seduced many people with his extraordinary management at the 2019 AFCON. An adventure that ends with the continental coronation with strong men like Mahrez, Bennacer, Belaili…