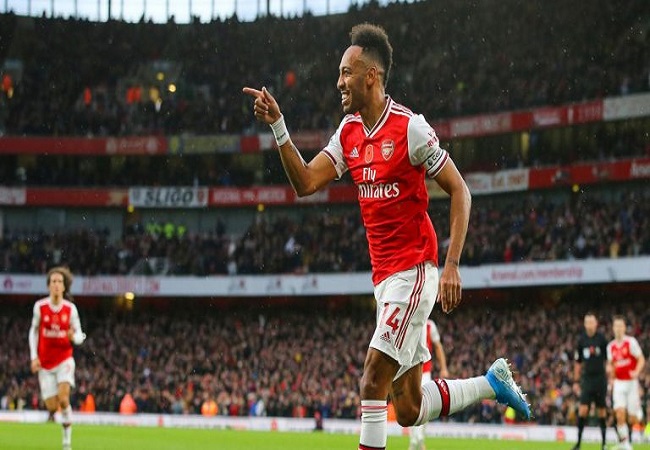 Eager to play in Barcelona, the striker may not extend immediately with Arsenal, and wait to see if a transfer to Barça is possible.
Pierre-Emerick Aubameyang, long-time target of the Azulgrana club, aims at moving to high level next season, by joining a club of another size like Barcelona. According to Mundo Deportivo, Aubameyang is waiting for a sign from Barça and will not extend for the moment with Arsenal. The Blaugrana club has long been following the Gabonese striker who would be plan B in case of failure of the track leading to Lautaro Martinez. At one year ahead of his contract, the price for the Gunners' captain has the advantage of not being exorbitant.
Under contract until 2021, the Gabonese has not yet reached an agreement with his leaders regarding contract extension. Aubameyang would also be under the spotlights of Juventus Turin, Real Madrid or Inter Milan. The player scored 20 goals in 34 appearances in the Premier League this season.